Sweet and Sour Maple Syrup Salsa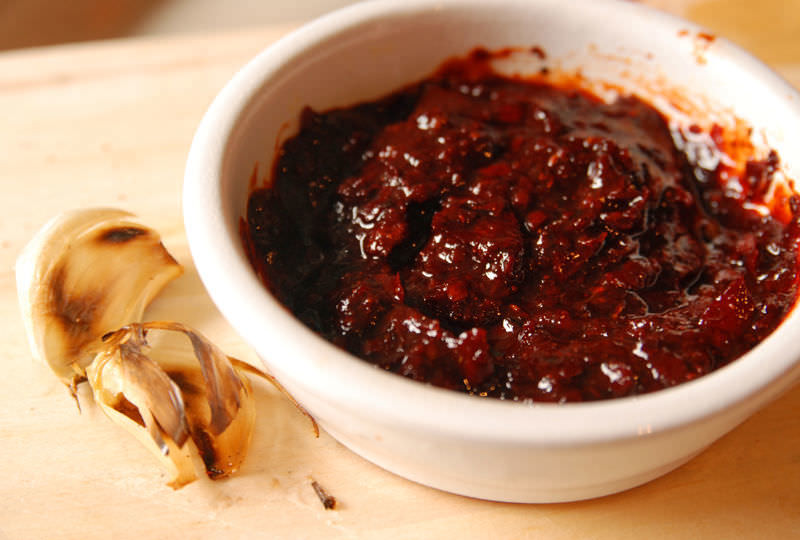 Here's a salsa that has the profile of a pesto and can also be used as a dip with tortillas. Use as a baste for grilled meats, chicken or rack of lamb. Serve the remaining salsa as a condiment.
Keeps well for days once refrigerated.
Method
1

Roast the chiles in a dry, hot pan and caramelize lightly. Let cool and remove the seeds, stems and placenta.

2

Place in a bowl and barely cover with boiling water. Let soak for 15 minutes.

3

Meanwhile, roast the un-peeled garlic cloves in a pan, for 5 to 6 minutes. Peel the cloves and pound in a mortar with the cinnamon and salt.

4

Drain the chiles and pound in the mortar** with the garlic purée until a thick paste is obtained (there could be small pieces of chiles remaining).

5

Blend in the maple syrup and taste. The salsa should not be too salty or too sweet. If need be, add maple syrup or salt.