Sweet Potato and Turnip Tian with Panch Phoran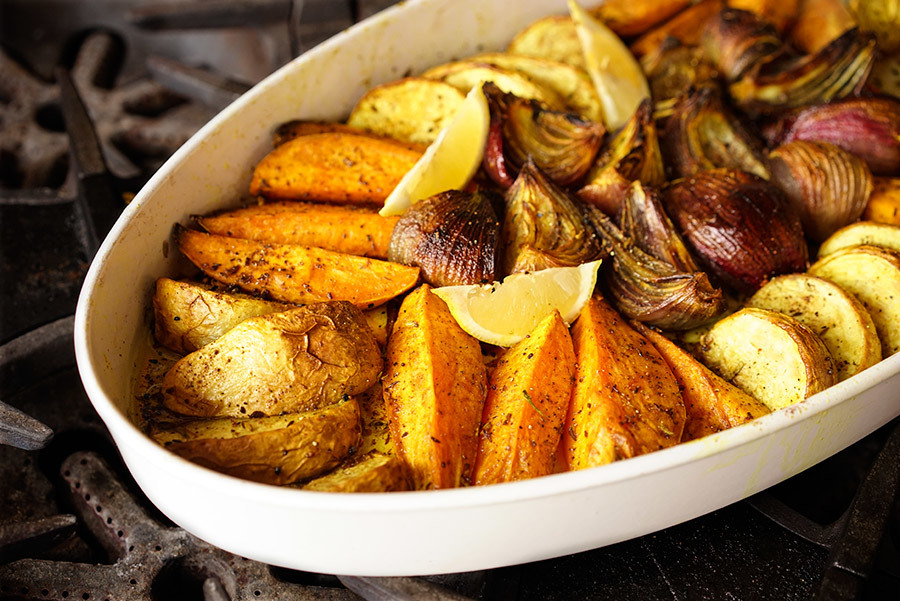 Since turnips are bitter enough, it's interesting to cook it with a sweeter vegetable like sweet potatoes. If you already have Panch Phoran ready to use, just add it instead of the fennel, nigella, cumin, mustard and fenugreek in this recipe.
Method
1

Preheat oven to 325°F. Chop vegetables into (more or less) equal pieces. Place chopped vegetables, ground turmeric, whole spices and ½ the fat in a bowl. Salt and pepper. Mix well.

2

Spread vegetables evenly and attractively on a roasting dish. Pour remaining oil onto the vegetables.

3

Place the roasting dish in the center rack of the oven. Roast until cooked to your liking, between 1¼-1½ hours.

4

Garnish with ground Garam Masala and lemon quarters.