Sweet Potatoes Braised in Duck Fat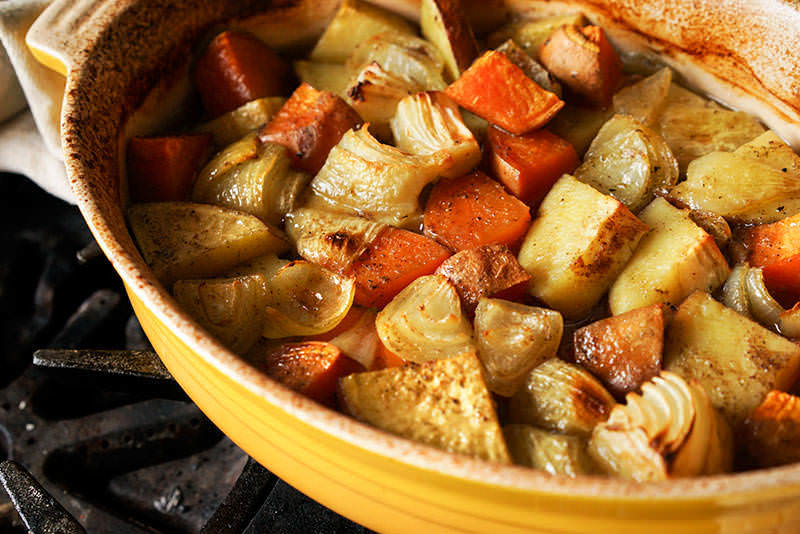 Ingredients
2 lb sweet potatoes
---
1 Tbsp Vegetable Spice blend, ground
---
¼ nutmeg, grated fine
---
Salt to taste
---
3 medium onions
---
2-3 cups meat stock
---
6 Tbsp duck fat or coconut oil
Method
1

Cube the potatoes into 1 inch pieces. Season with vegetable spice, nutmeg, and salt.

2

Slice the onions and place on a roasting pan. Place the potatoes over the onions.

3

Bring the stock to a boil. Pour over the potatoes with the duck fat.

4

Place in an oven that has been heated to 375 °F and cook for about an hour, until the potatoes have absorbed the stock and are very soft.