Tamarind Chutney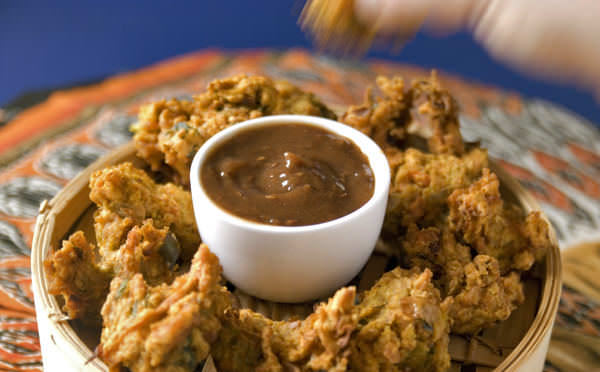 We used to serve this chutney with our bahjis at our storefront in Montréal's Jean Talon Market. This simple and delicious recipe works as well with roasted meats.

Ingredients
7 oz. Tamarind paste
2 cups of water
1 Tbsp Sugar
2 tsp Salt
Hot Pepper, to taste
8 cloves Garlic, sliced
4 tsp Cumin, grilled
Method
1

Soak the tamarind in 2 Tbsp water (approx. 12 hours).

2

With a colander, strain the water from the tamarind.

3

Mix the remaining ingredients.