Sesame Taratur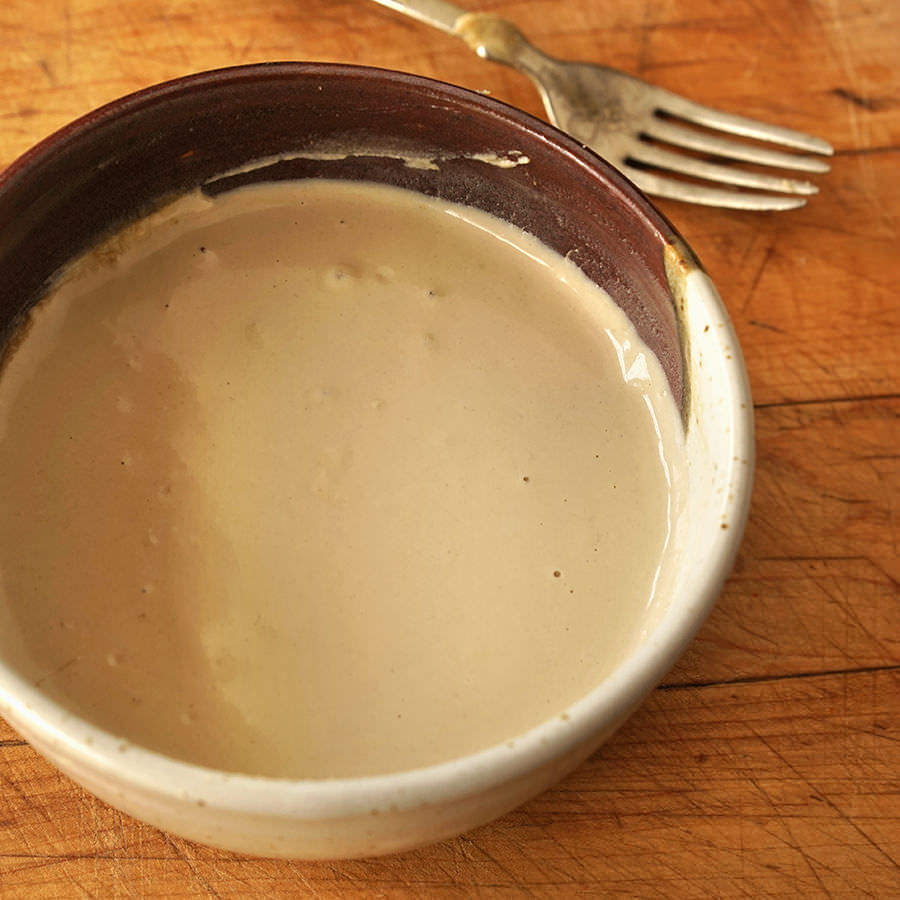 Taratur, or tarator, makes a great accompaniment to meats, fish, vegetables, salads, or cereal-based dishes. You can also dilute them and add a little oil to make a salad dressing if needed. Taratur made with sesame is the most prevalent, but those based on other nuts are also worth discovering- our favorite by far is pine nut Taratur.
Ingredients
½ cup tahini (sesame paste)
3 Tbsp lemon juice
2 cloves garlic, grated or minced fine
Salt to taste
A good pinch ground cumin
Pepper to taste
Method
1

Place all the ingredients in a bowl. Mix well with a fork. The mixture will become thick and even harden a little.

2

Gradually add water until you reach your desired texture: thick, creamy or liquidy. Taste and adjust seasoning.