Pumpkin Seed Taratur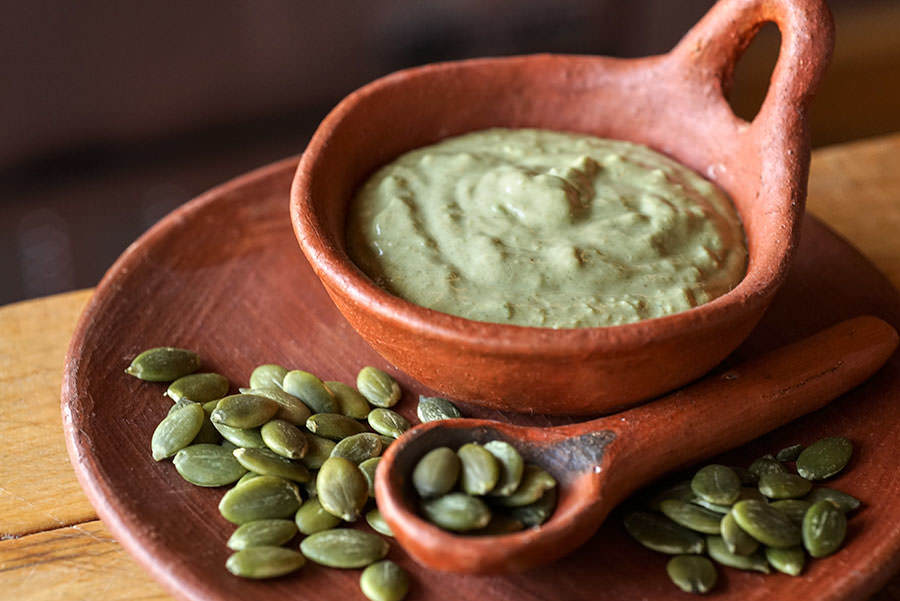 There's nothing traditional about this taratur, but it's a recipe we rely on a lot when we need a quick side for cooked vegetables or even leftover meat, served cold.
Ingrédients
½ cup pumpkin seed butter
3 Tbsp lime juice
2 cloves garlic, grated or minced fine
Salt to taste
1 Jalapeño, grated
Method
1

Place all the ingredients in a bowl. Mix well with a fork. The mixture will become thick and even harden a little.

2

Gradually add water until you reach your desired texture: thick, creamy or liquidy. Taste and adjust seasoning.