Tarragon deviled eggs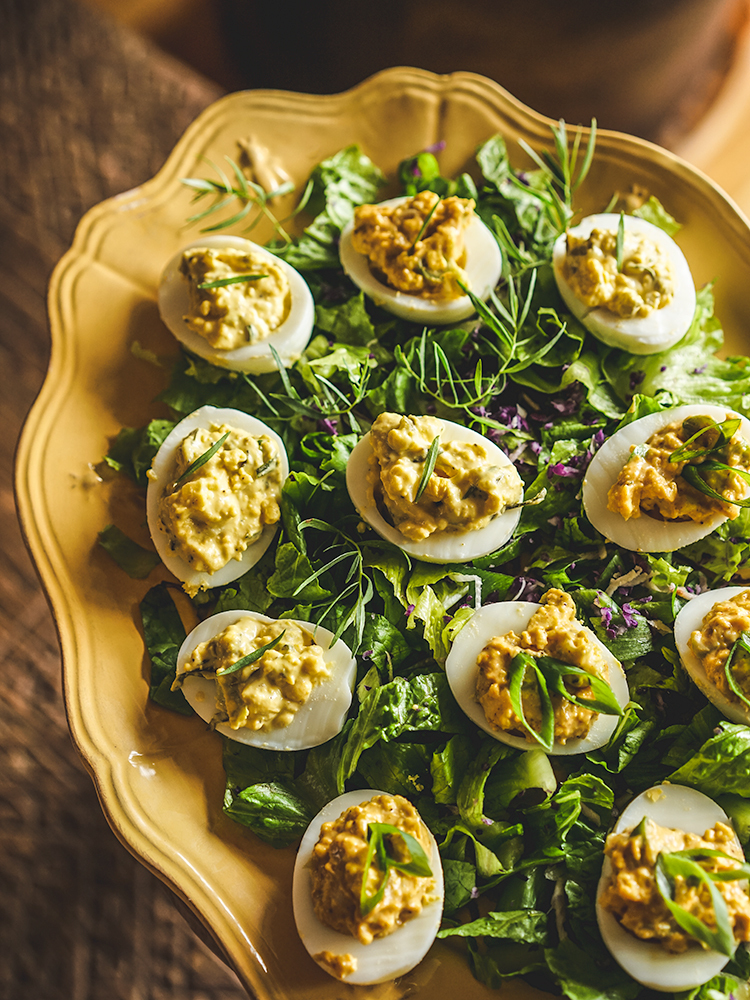 Deviled eggs, or stuffed eggs are great for appetizers, hors d'oeuvres, picnic fare, or potlucks. It's easy to change the spices or herbs called for according to your personal taste or what you have on hand.
Ingredients
8 eggs
1 Tbsp dried tarragon
1 tsp white vinegar
⅓ cup mayonnaise
¼ onion, thinly sliced
12 pickles, finely chopped
Salt and pepper, to taste
Method
1

Place the eggs in a pan and cover with at least 1-inch of cold water.


2

Bring to a boil. As soon as the water boils, cover the pan, remove from heat and let rest 7 to 8 minutes. 

3

Remove eggs from the pan and dip them in cold water. Let cool in the water for 5 minutes, then peel them. 

4

Mix the tarragon and vinegar and let rest approximately 10 minutes to hydrate.

Mix the hydrated tarragon and the mayonnaise. Let rest refrigerated for at least 30 minutes. 

5

Cut the hard-boiled eggs in two, lengthwise. Remove the yolks and transfer them to a bowl. 

6

Mash the yolks using a fork, then add the onions, pickles and mayonnaise. Salt and pepper to taste. Mix well.


7

Using a pastry pocket or fork, stuff the eggs with the yolk preparation.