Chinese Five Spice Apple Pie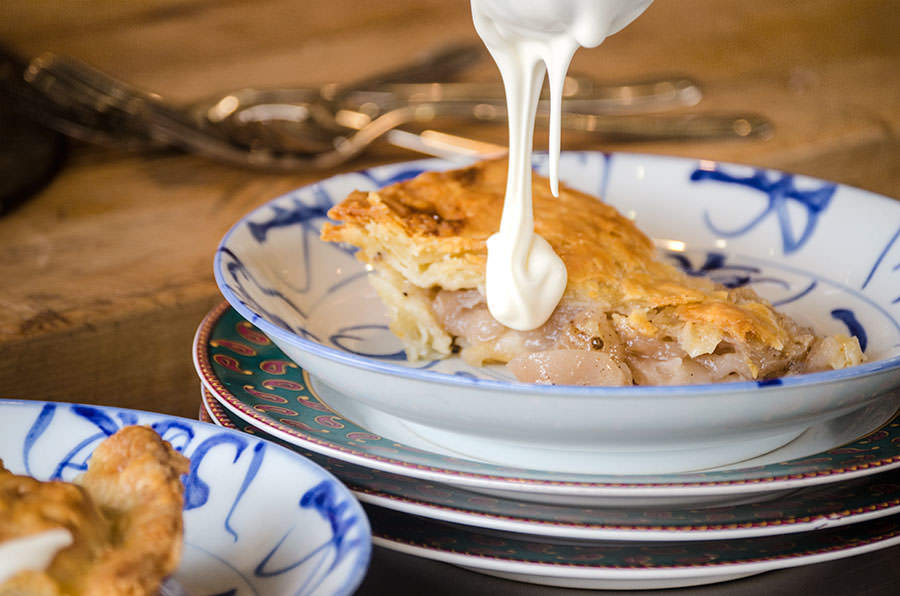 Chinese spices in apple pie might seem unexpected at first, but aromatic spics are often paired with apples. This blend represents the balance necessary when cooking sweet and sour dishes. Sichuan peppercorns add heat as well as an interesting citrus note. Five spice works well with sour fruits and exceptionally well with fruit that accompanies meat. 
Ingredients
2  9-inch rounds pie dough
---
2 lbs apples
---
3 Tbsp sugar
---
1 tsp Chinese Five Spice, ground
---
1 egg
---
1 Tbsp milk
Method
1

Preheat oven to 400° F.

2

Place one pie dough round in a buttered pie pan and refrigerate.

3

Peel, quarter and core apples. Slice quarters thinkly.

4

Put apples in a bowl with sugar and spices. Mix and taste. Add more sugar if necessary. Place apples in the refrigerated pie mold.

5

Beat egg and milk in a bowl with a fork. Brush the edge of the pie with some of the mixture and place the other pie dough on top. Press edges together using a fork to seal the pie. Brush the top of the pie with the beaten egg and milk mixture. Make a small, decorative cut in the center of the crust.

6

Bake for 25 minutes. Reduce heat to 350° F and bake for another 15 minutes. Remove from oven and serve warm with ice cream or crème fraiche.