Balinese tuna tataki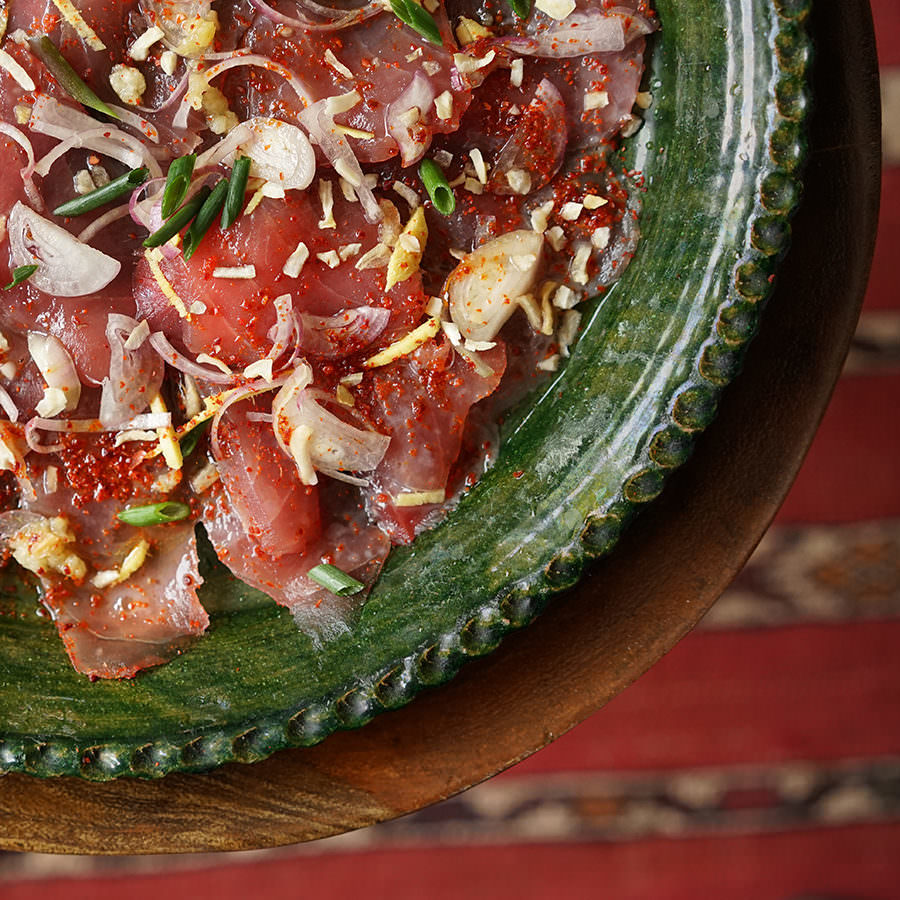 During a family trip in Bali, we discovered this Japanese-Balinese creation at a little backpacker hotel on the beach. It was an instant favorite. In the morning when the fishermen returned with their catch, we would each reserve a tataki or two. You can make this with any fresh, fatty fish such as mackerel, salmon, or bonito.
Ingredients
1 lb fresh tuna filet
3 Tbsp fresh ginger
2 shallots
4 Tbsp coconut aminos
1 small clove garlic, grated
1 Tbsp palm sugar or maple syrup
4 Tbsp lime juice
½ tsp dry ginger, ground
1 tsp Teja pepper, ground
1 tsp sesame oil
Salt to taste
Aleppo pepper to taste
2 Tbsp onion flakes
1 lime
Method
1

Put plates in the fridge for 20 minutes. Rinse fish well and pat dry. Cut fish into very thin slices and place on plates.

2

Slice ginger and shallots into very thin strips. Sprinkle evenly around the tuna.

3

Mix coconut aminos, grated garlic, palm sugar, lime juice, dry ginger, chile and sesame oil together. Spread evenly over fish. Garnish with Aleppo pepper and onion flakes. Serve immediately with lime quarters.