Tempeh and Vegetable Gulai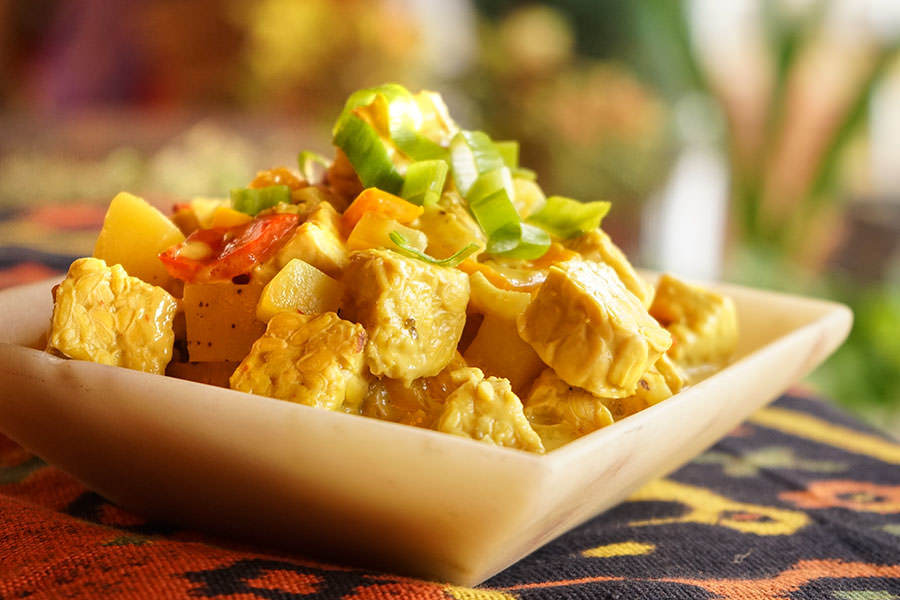 In Sumatra, this dish is often made with vegetables like squash, eggplant, green beans, tomato, or chayote. Use the seasonal vegetables of your choice.
Ingredients
2 shallots, minced fine
3 cloves garlic, minced
3 Tbsp coconut oil or vegetable oil
1½ tsp Sumatra curry, ground
1 (250g) package tempeh
2 tsp salt
2 cup coconut milk
3 cups vegetables in season
Basil for garnish (optional)
Method
1

Put the shallots, garlic, and oil in a large pot. Turn heat on medium and cook for two minutes.

2

Cut the tempeh into ½ inch cubes and add to the pot with the spices and salt. Satuée for 5 minutes.

3

Add the coconut milk and vegetables. Simmer until the vegetables are cooked to your taste.

4

Garnish with basil and serve.