Tereyagli Humus - Hot Hummus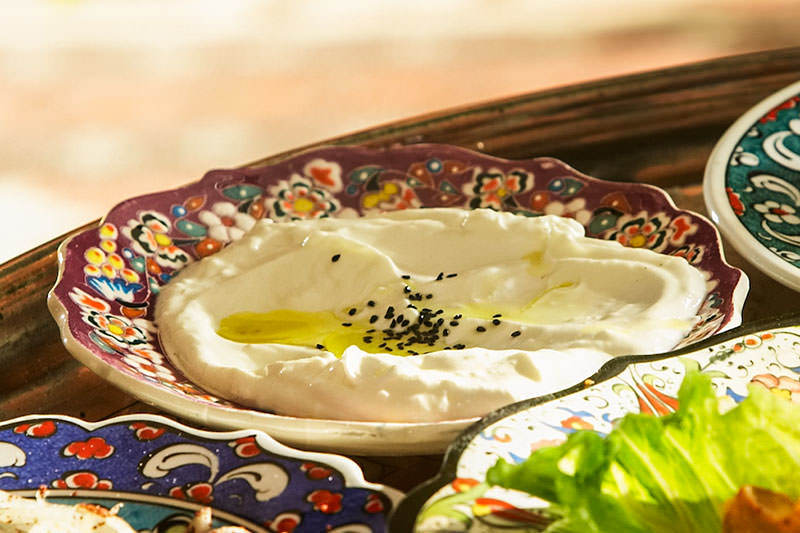 This is a Syrian version of the Middle Eastern classic, kicked up with cumin and red pepper flakes. A light dusting of sumac at the end adds a nice touch of acidity.
Ingredients
2 cups chickpeas, cooked
5 cloves garlic
Juice of 1 lemon
½ tsp red pepper flakes
1 Tbsp cumin, ground
Salt
1 cup tahini
3 Tbsp olive oil
Finishing
Method
1

Place chickpeas in a food processor with garlic, lemon juice, red pepper flakes, ground cumin and salt.


2

Purée. Incorporate tahini and olive oil until the humus is creamy. Add water if it's too thick- it will thicken more in the oven.


3

Spread hummus on a large gratin dish.


4

Heat butter in a small pan until bubbling and foamy, then add finishing spices and simmer for 2-3 seconds. Pour on top of the hummus.


5

Bake in an oven heated to 435°F until the hummus is hot, the butter has been absorbed and the nuts are brown.


6

Serve hot with bread.