Tex-Mex Chicken Wings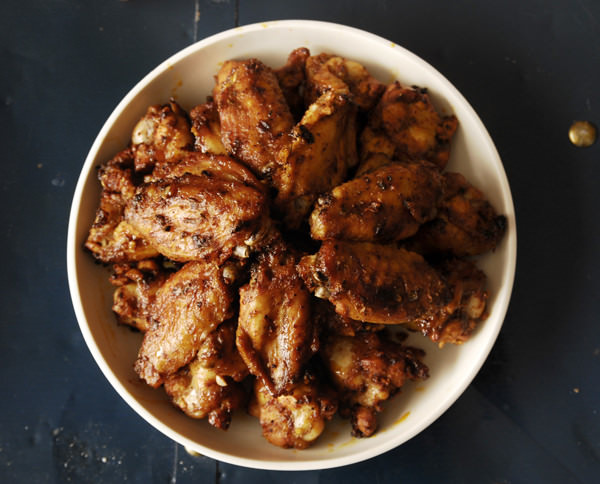 Our Tex-Mex Blend can be used in a wide array of recipes, but they are truly exceptional when made with chicken wings!
Ingredients
2 lbs/1 kg chicken wings
3 Tbsp Tex-Mex Blend
10 garlic cloves, chopped
1 Tbsp sea salt
3 Tbsp red wine vinegar
Baste
¼ cup ketchup
2 Tbsp Dijon mustard
1 Tbsp honey
Hot chili flakes to taste
Method
1

Grind Tex-Mex spices in a mortar.

2

Add garlic and salt. Grind to a paste. Mix in vinegar.

3

Place chicken wings in a bowl. Mix well. Marinate (or not) as long as you can for up to two days and refrigerate.

4

Pre-heat oven to 350°F/175°C.

5

Spray baking sheet with non-stick spray.

6

Place wings on baking sheet and cook for 45 min.

7

Mix all basting ingredients and place on wings. Cook for 15-20 min or more until chicken is glazed.