Tex-Mex Red Bean Salad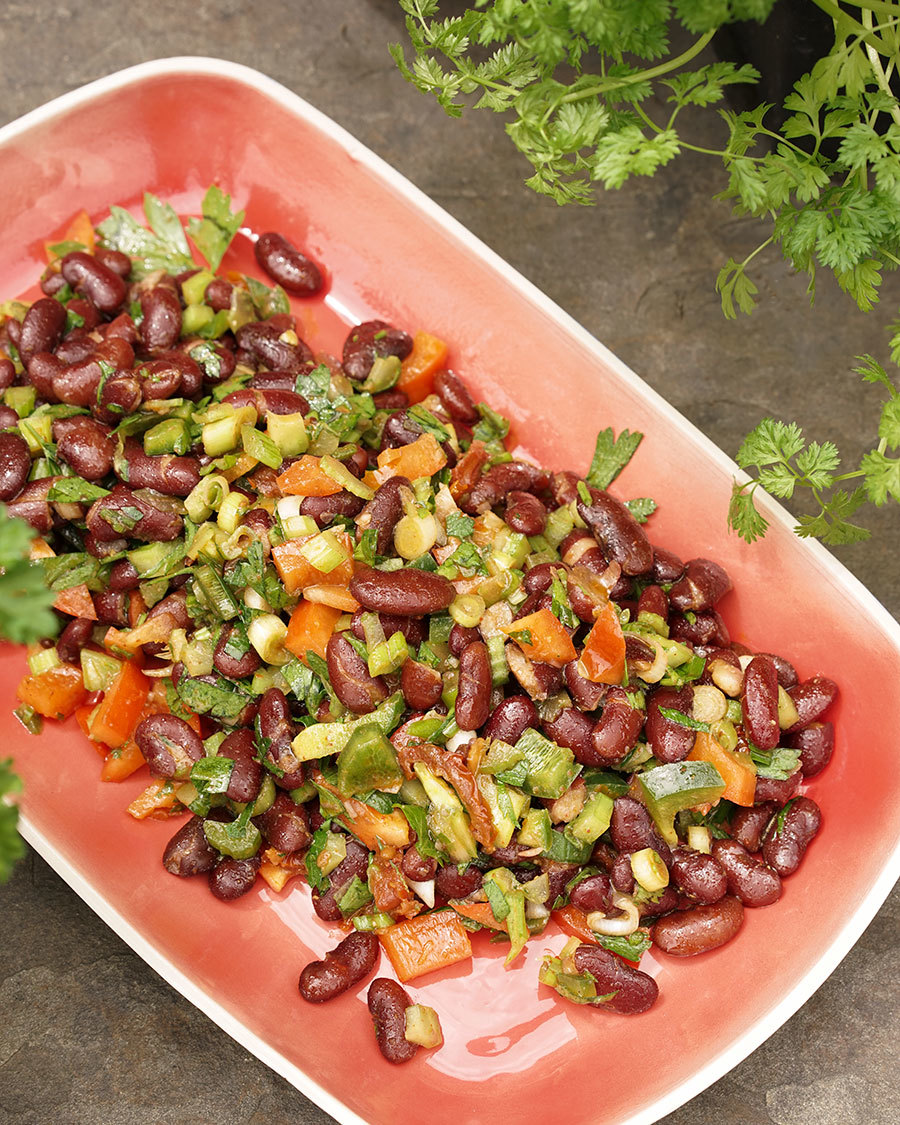 A fresh, nourishing salad, perfect for lunches! To make the vinaigrette, we enjoy using the oil from the jar of dried tomatoes; simply top it up with olive oil.
Ingredients
4 cups cooked red beans
3 celery branches, very thinly sliced
½ red Bell pepper, slivered
½ green Bell pepper, slivered
6 green shallots, chopped
10 dried tomatoes in oil, drained and slivered
¼ bouquet Italian parsley, chopped
Vinaigrette
1 Tbsp Tex-Mex blend, ground
2 Tbsp cider vinegar
¼ cup olive oil
Salt, to taste
Method
1

Blend the spices, salt and vinegar. Let rest for 10 minutes.

2

Mix the beans, vegetables, dried tomatoes and parsley in a large salad bowl.

3

Add the oil to the vinegar.

4

Pour the vinaigrette on to the salad and mix well.