Carrot Thoran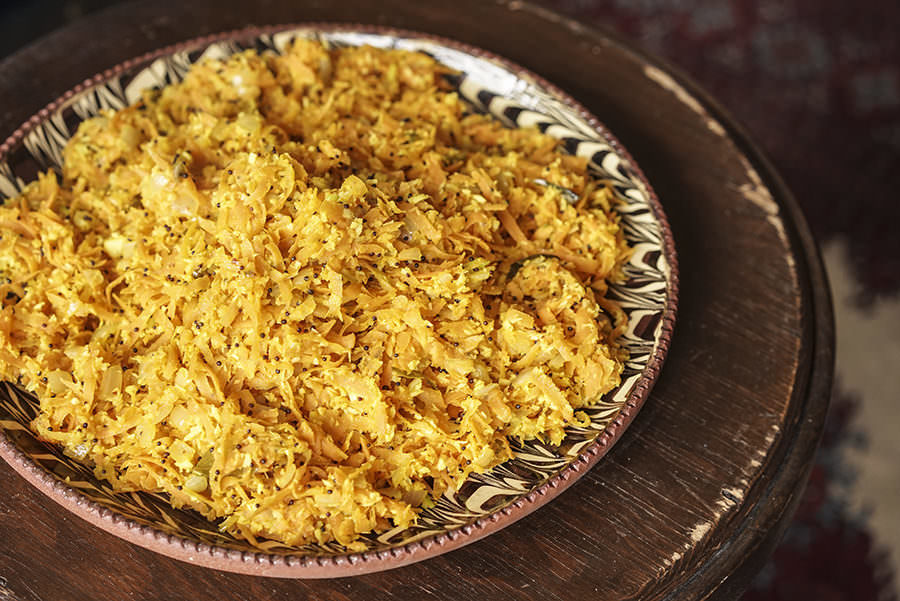 Thoran is a vegetable and grated coconut curry that's popular along the Spice Coast in the south of India. It's important to not grate the carrots too finely, or they'll cook too quickly (use the side with the largest holes on your grater).
Method
1

Heat coconut oil in a pot on medium. Fry mustard seeds for a few minutes then add curry leaves. Add shallots and sauté for 1 minute. Add chile and grated carrot. Stir well and sauté for 1 minute more. 

2

Incorporate grated coconut, turmeric, and salt. Cover and simmer on low heat for about 5 minutes, until the carrots are barely cooked and still crunchy.