Green Bean Thoran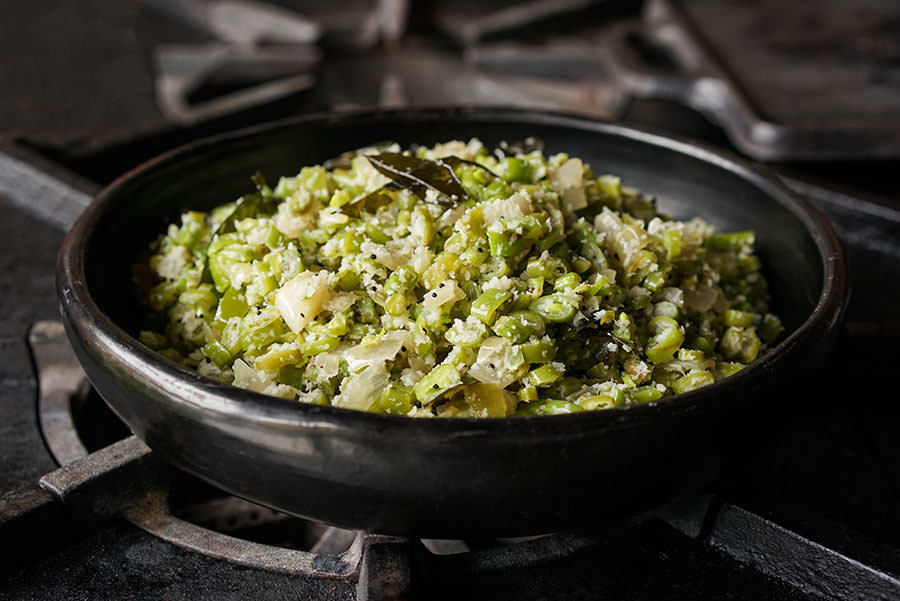 Thoran is a vegetable and grated coconut curry that's popular along the Spice Coast in the south of India. Pretty much any firm vegetable works with this recipe. 
Method
1

Heat coconut oil in a pot on medium. Fry mustard seeds for a few minutes then add curry leaves.

2

Add shallots and sauté for 1 minute. Add chile and grated carrot. Stir well and sauté for 1 minute more.

3

Incorporate grated coconut, turmeric, and salt. Cover and simmer on low heat for about 5 minutes, until the beans are barely cooked and still crunchy.