Thousand and One Nights Lamb Chops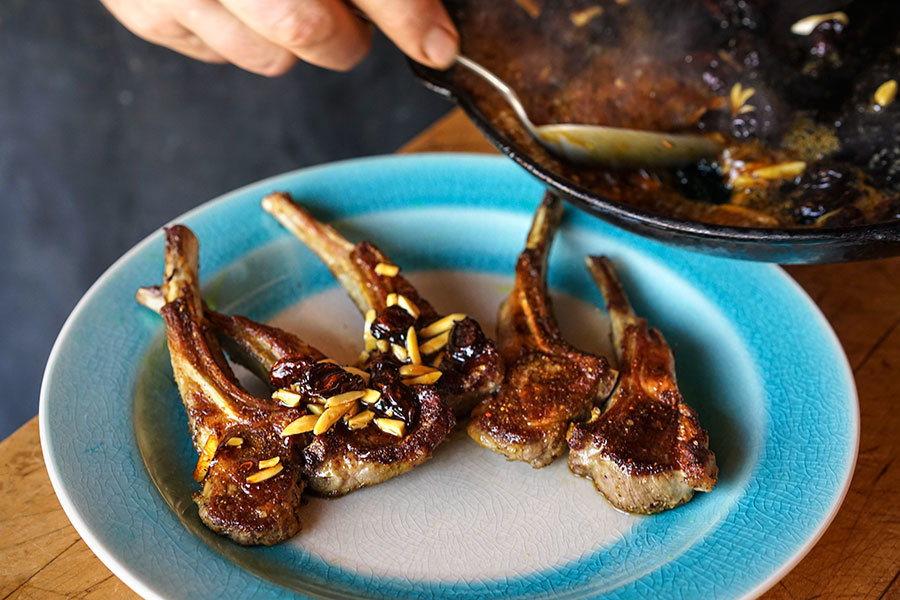 Succulent lamb chops seasoned for a sultan. The secret to this dish lies in the floral accents and sweetness of A Thousand and One Nights spice blend. Equally delicious on the grill or in the pan.
Method
1

Season lamb chops with ground spices and salt.

2

In a hot frying pan, brown the lamb chops in oil.

3

When perfectly browned, remove the chops from pan and arrange them in serving dish.

4

Combine almonds and raisins in the frying pan and cook for several seconds, stirring constantly. When almonds are golden, add honey, lemon juice and a little water to deglaze the pan. Drizzle this over the lamb chops. Serve.