Three Bean Salad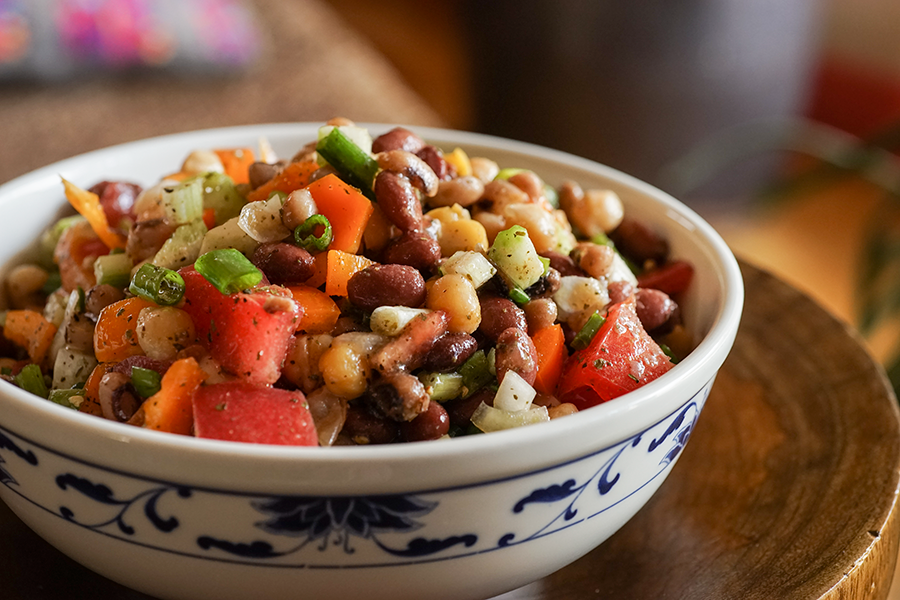 A fresh and plentiful bean salad that's easy to make a day ahead for a healthy lunch or picnic.
Dressing
Bean Salad
1 cup chickpeas, cooked
1 cup red beans, cooked
1 cup pinto beans, cooked
2 sprigs celery, diced
1 bunch scallions, minced
1 tomato, diced
1 bell pepper, diced
Method
1

Mix vinegar, spices, salt and pepper together. Let rest 15 minutes.

2

Add oil to the spiced vinegar and stir well.

3

Place beans and vegetables in a large bowl.

4

Add dressing to the salad and mix well.