Tiradito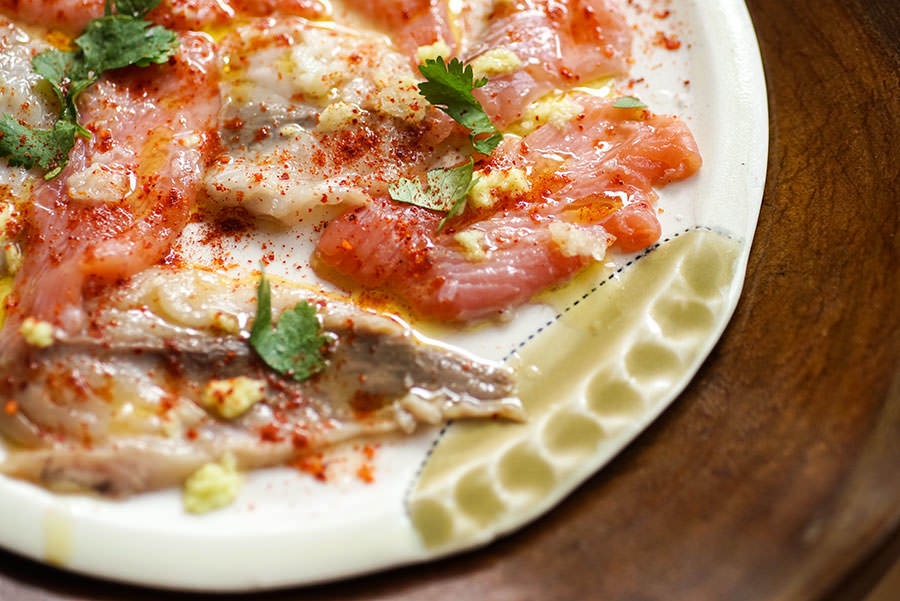 Tiradito is a raw fish dish that originated in Peru, and it's quite easy to make.
Ingredients
1 lb saltwater fish filet
1 Tbsp ginger, grated
1 small clove garlic, grated
2 Tbsp lime juice
2 Tbsp vinegar or cider vinegar
1 tsp Reshampatti pepper or other chile
2 tsp olive oil
Salt to taste
4 Tbsp cilantro
1 tsp smoked paprika
1 lime quarters
Method
1

Put plates in the fridge for 20 minutes. Meanwhile, prepare remaining ingredients. Rinse fish well and pat dry. Cut fish into very thin slices and place on plates.

2

Spread remaining ingredients, one by one, evenly over fish. Serve immediately with lime quarters.