Tomato and Pomegranate Salad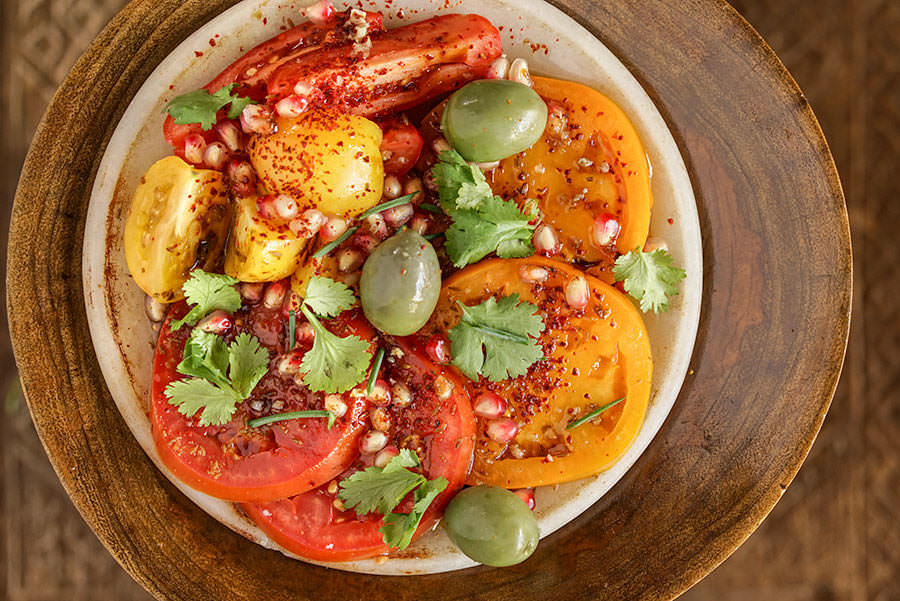 This simple salad can be served as an appetizer or with a few other mezzes. Ideally, choose ripe, juicy tomatoes.
Ingredients
4 medium tomatoes
1 pomegranate
Salt and pepper to taste
1 tsp cumin, ground
1 tsp Maras or Aleppo pepper
6 Tbsp olive oil
3 Tbsp pomegranate molasses or balsamic vinegar
15 green olives
Cilantro or chives for garnish
Method
1

Slice tomatoes and arrange on a plate.

2

Remove seeds from pomegranate and sprinkle around the tomatoes.

3

Salt and pepper. Sprinkle on cumin and Maras pepper. Pour on the oil then the pomegranate molasses. Let stand 10 minutes.

4

Garnish with olives, cilantro, and chives.