Tomato braised beets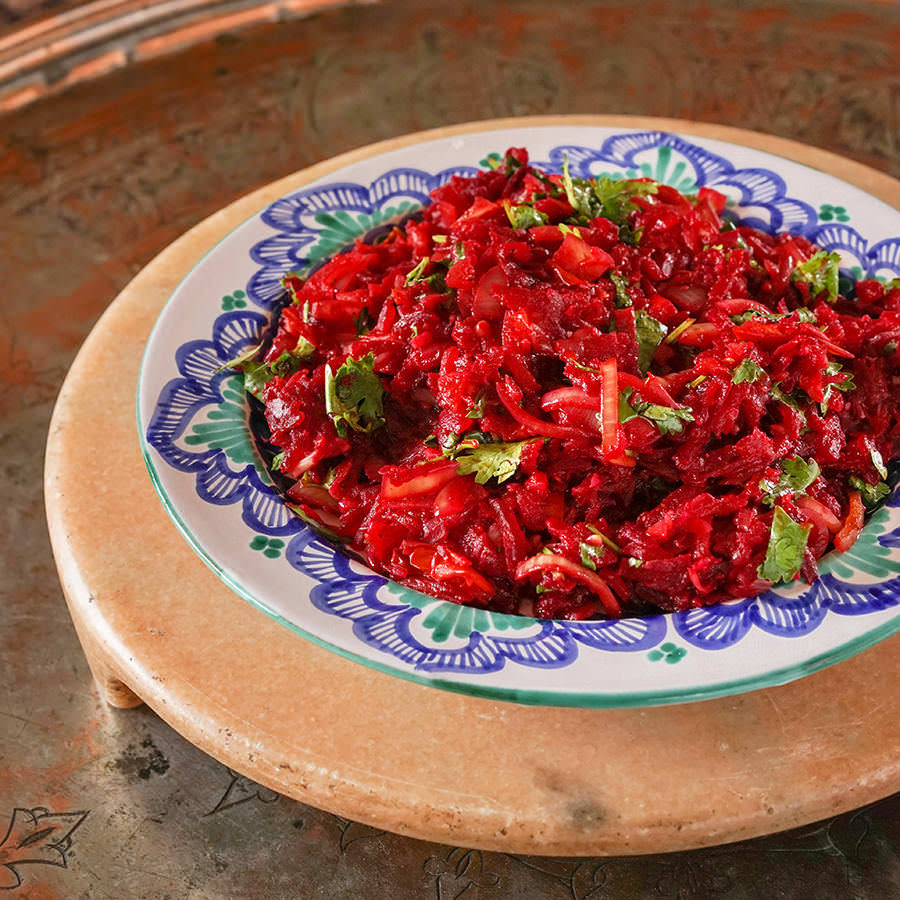 Here's another Georgian recipe with a unique combination of ingredients...for us at least! It's good cold as it is hot. We especially like it as an appetizer or a side to grilled or roasted meat. Don't be surprised if you end up adding more salt and chile than necessary to even out the sweetness of the beets.
Ingredients
2 medium onions, chopped
4 tbsp coconut oil
2 tbsp tomato paste
3 tomatoes, chopped fine
1 tsp fenugreek
½ tsp pepper
1 tsp coriander seed
Reshampatti pepper to taste
3 large beets, cooked
3 cloves garlic, chopped
Salt to taste
1 cup dill or cilantro
Method
1

Put onions and oil in a pot on medium heat. Cook until golden. Add tomato paste and tomatoes. Cook for 5 more minutes.

2

Meanwhile, grind spices. Peel and grate beets.

3

Once tomatoes have dissolved into a sauce, add spices, grated beets and garlic to pot. Mix well and simmer for 5 minutes. Add salt and 3/4 of the dill. Simmer for another 2-3 minutes. Garnish with remaining dill.