Tomato Chutney with Panch Phoran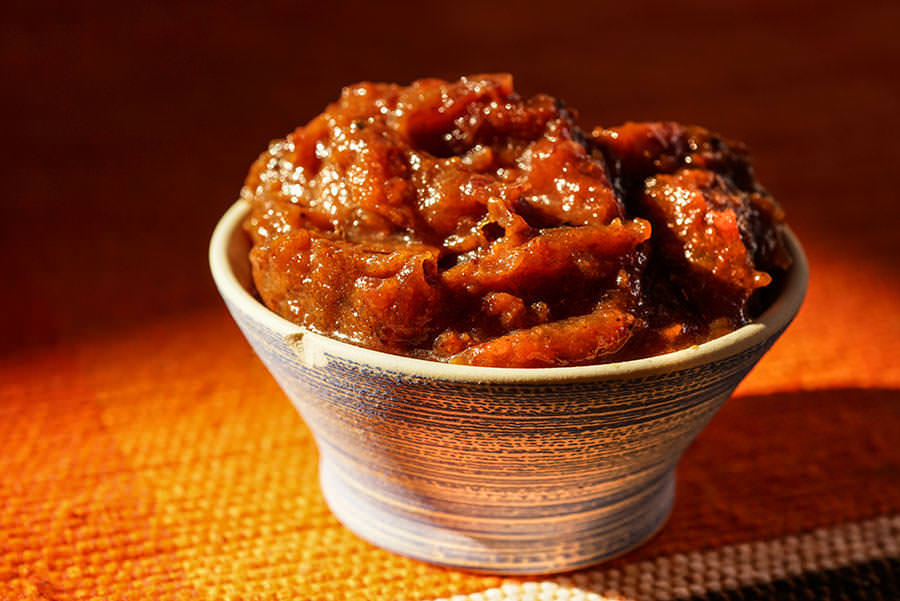 A sweet, yet spicy chutney that goes well with any type of curry or grilled meat. This tomato chutney keeps well in the fridge for a few weeks.
Ingredients
5 Tbsp Tamarind
1 lb ripe tomatoes
2 tsp mustard oil or olive oil
2 Tbsp Panch Phoran
2 Fresh hot chilies, chopped
1 cup sugar
1 tsp salt
½ cup dates, chopped and pitted or raisins
Method
1

Soak tamarind in ¼ cup hot water to extract pulp. Remove fibers and seeds.

2

Skin tomatoes and chop into large pieces.

3

Heat a pot on medium. Add oil and fry panch phoran until it sizzles. Add remaining ingredients. Simmer, uncovered, stirring on occasion, until you reach desired texture.