Trinidadian squash chokha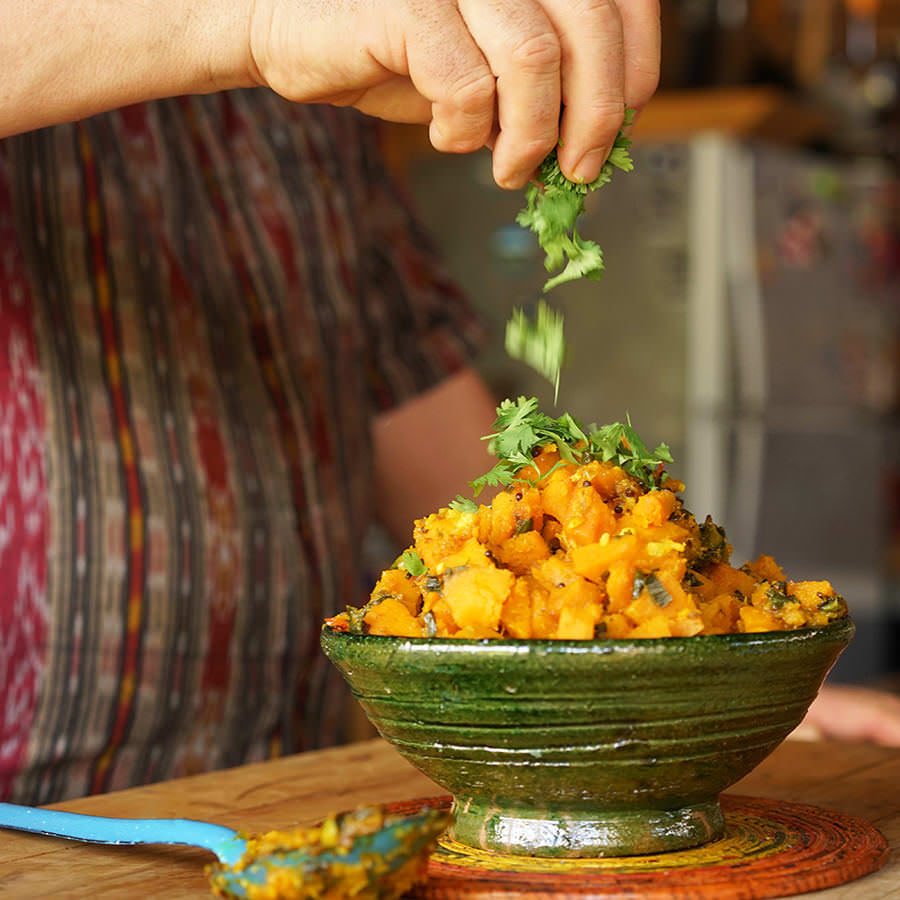 Chokha is a purée of simmered vegetables with concentrated flavors. The recipe originally comes from Bengal, but made its way to Trinidad where it was recreated with local Creole ingredients. Shadow beni has a flavor similar to that of cilantro, but can handle high heat better. Although used all over the Caribbean, shadow beni can also be found in Asian grocery stores under the name ngo gai.
Method
1

Heat a large pot on medium. Add oil and mustard seed. When they begin to brown, add cumin and fry for 5 seconds. Add scallions, garlic, ginger and chile. Sauté for 1 minute.

2

Add squash, turmeric and shadow beni. Salt and pepper; stir well. Add ¾ cup water and bring to a boil. Cover and cook over very low heat. Stir on occasion to ensure the squash does not stick. Cook until squash is falling apart, 30-40 minutes.

3

Serve as is or purée with a masher or whisk.