Triple Ginger Snap Cookies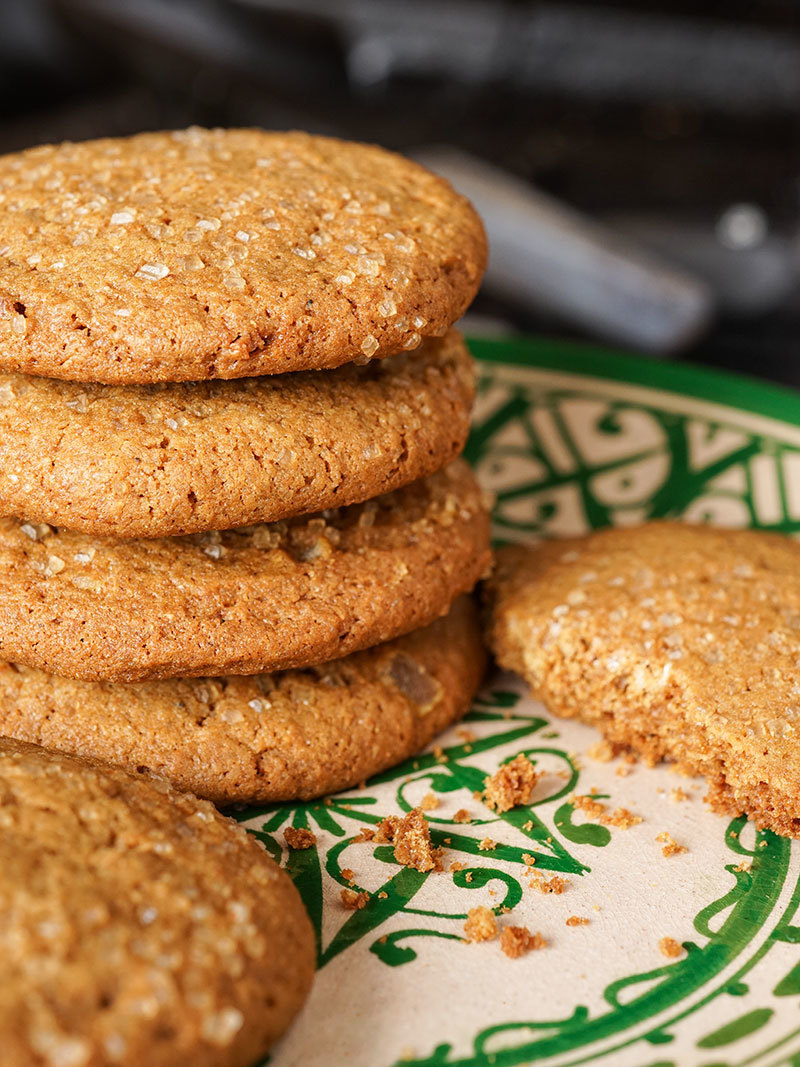 These cookies are crispy and perfectly spiced. We prefer using Indonesian red ginger to punch things up a bit, but any dry ginger will do.
Ingredients
1 cup sugar 
¾ cup un-salted butter 
1½ tsp baking soda
¼ tsp salt
1 Tbsp fresh ginger, finely chopped
2 tsp dry ginger, ground
¼ tsp black pepper, ground
¼ tsp hot chile, ground
¼ cup fancy molasses
1 Tbsp vanilla extract
1 large egg
1/3 cup candied ginger, finely chopped 
2½ cups all-purpose flour
Raw, coarse sugar crystals
Method
1

Cream sugar, butter, baking soda, salt, fresh ginger, spices, molasses and vanilla together.


2

Add egg and whisk together until homogeneous. 

3

Add candied ginger and flour and mix delicately, enough to incorporate everything. 

4

Make a cylinder with dough, wrap in saran and refrigerate for at least one hour.


5

Pre-heat oven to 350 °F.

6

Slice cylinder into 1 cm thick slices and spread on a baking sheet, leaving about 5 cm between each cookie. 

7

If desired, sprinkle on raw sugar to decorate before baking. 

8

Cook in oven for 20 minutes.

9

Let cool completely on the baking sheet until crispy.