Trout Fillets with Chai Cream Sauce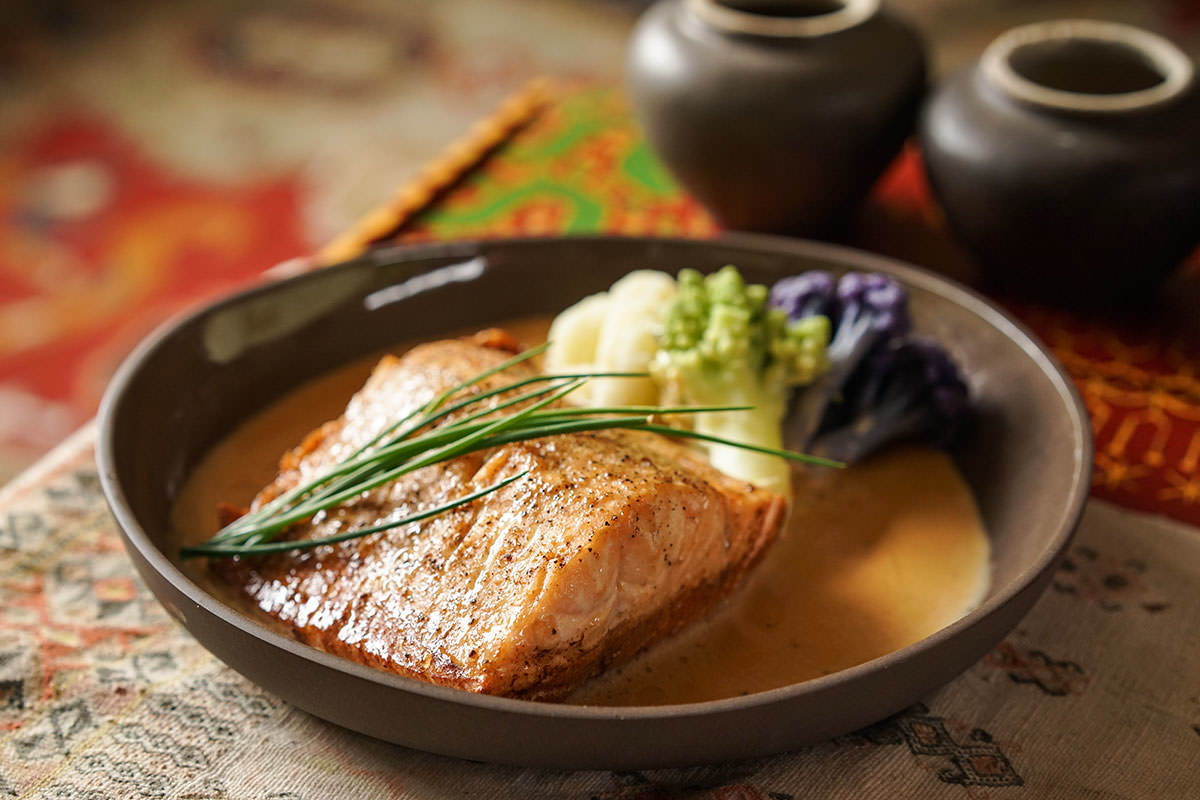 Japanese are already known to cook fish with tea. Here's our take on this technique with trout fillets cooked in an aromatic chai cream sauce, but you could also use salmon if you prefer. You can also switch the cream with coconut milk.

Ingredients
3 Tbsp Chai tea
1 ½ cups water
2 trout fillets (150-200g)
Salt and pepper
1 Tbsp butter
½ cup whipping cream
Fresh chives (opt.)
Method
1

Preheat oven to 425 °F.

2

Bring water to boil in a pot. Add tea, lower heat and let simmer for 5 minutes.

3

Remove from heat and let rest for 10 minutes.

4

Butter an oven-proof dish and place the fish in it. Add salt and pepper to taste.

5

Strain tea and pour over the fish fillets.

6

Cook for 7 to 10 minutes in oven, depending on the thickness of the fillets.

7

Remove from oven. Strain cooking jus and pour it in a pan. Add cream and mix well.

8

Bring to a boil. Reduce heat to medium and let simmer, stirring constantly, until the sauce is thick enough. Pour sauce over fish and serve immediately.