Trout Fillets with Chai Cream Sauce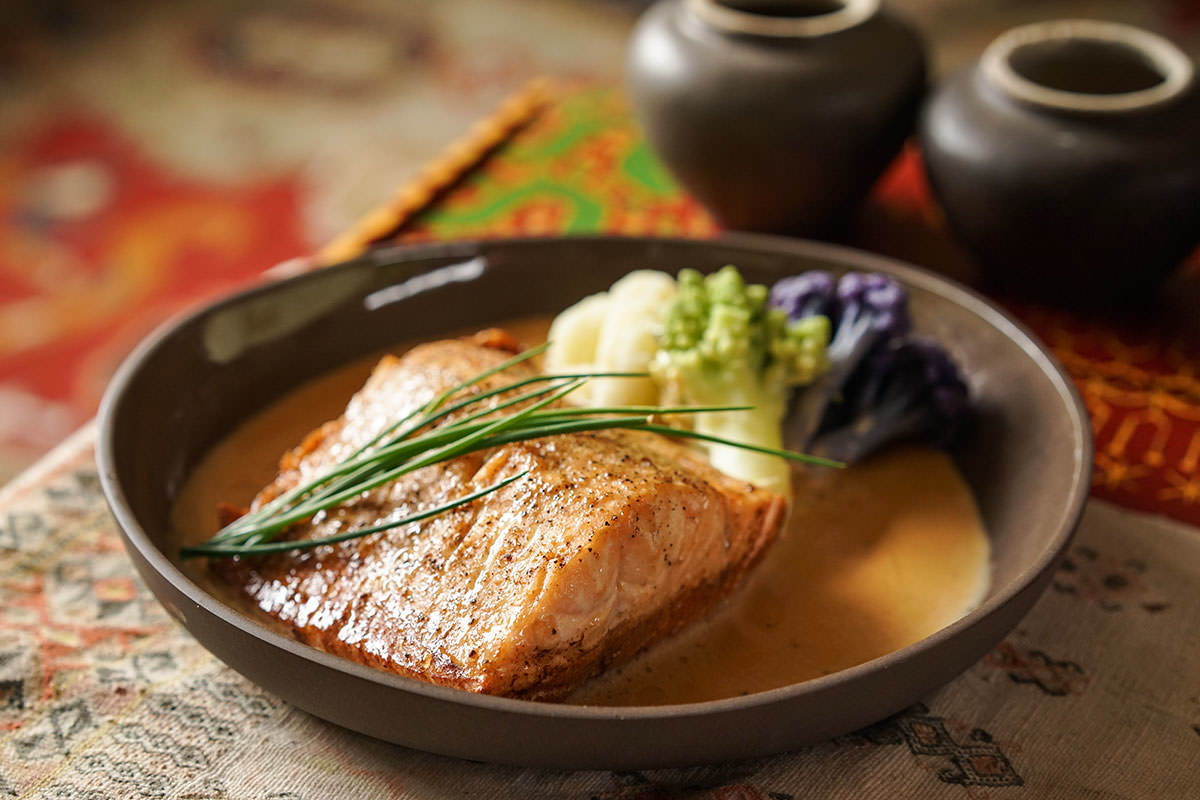 Ingredients
3 Tbsp Chai tea
1 ½ cups water
2 trout fillets (150-200g)
Salt and pepper
1 Tbsp butter
½ cup whipping cream
Fresh chives (opt.)
Method
1

Preheat oven to 425 °F.

2

Bring water to boil in a pot. Add tea, lower heat and let simmer for 5 minutes.

3

Remove from heat and let rest for 10 minutes.

4

Butter an oven-proof dish and place the fish in it. Add salt and pepper to taste.

5

Strain tea and pour over the fish fillets.

6

Cook for 7 to 10 minutes in oven, depending on the thickness of the fillets.

7

Remove from oven. Strain cooking jus and pour it in a pan. Add cream and mix well.

8

Bring to a boil. Reduce heat to medium and let simmer, stirring constantly, until the sauce is thick enough. Pour sauce over fish and serve immediately.