Tuna and Watercress Salad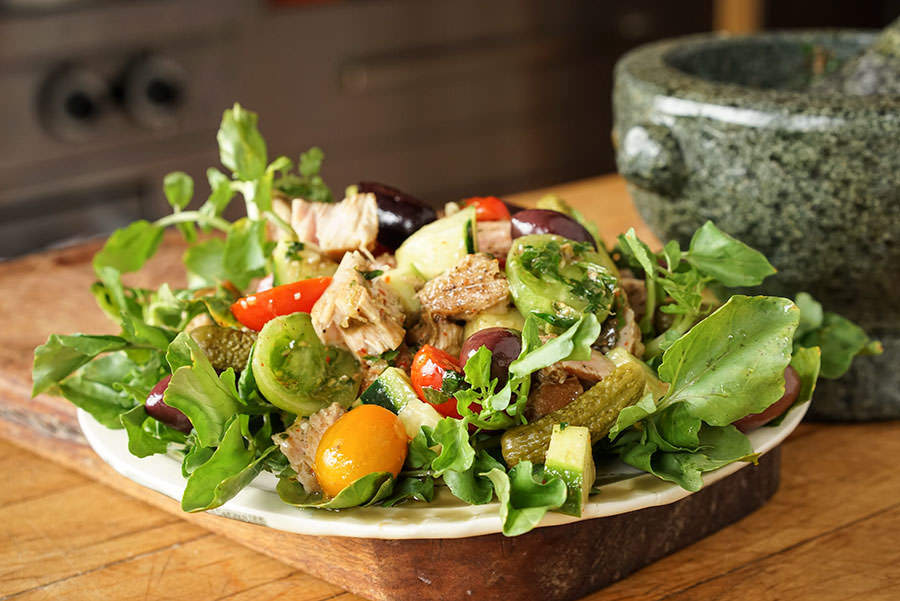 You can prepare this salad with leftover grilled tuna (or another fish), or even with canned tuna. If you just use lemon juice and olive oil instead of the Anchovy Caper Dressing, you can make a quick, delicious lunch.
Ingredients
1 cup cooked tuna
1 tomato, cubed
1 medium cucumber, cubed
½ recipe Anchovy Caper Dressing
1 bunch watercress
12 olives
5-6 small pickles
Method
1

Shred tuna into a bowl. Add tomato and cucumber. Add dressing and stir.

2

Place washed watercress on a plate. Place tuna salad on top. Decorate with olives and cucumbers.