Turkish Tomato sauce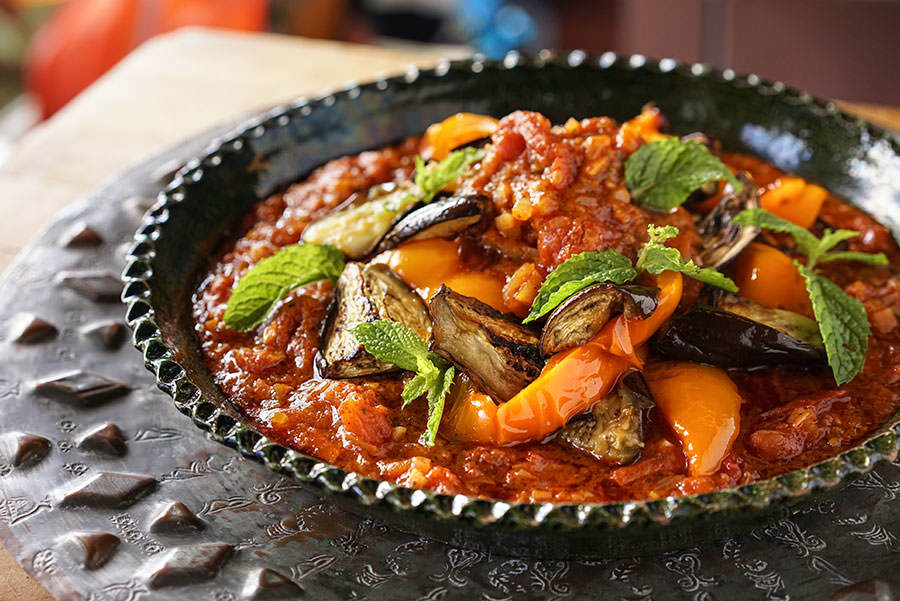 A fresh, flavorful sauce that can be served on meatballs (be they Turkish or not), spiced meatloaf, or even with oven-roasted eggplant or fennel.  
Ingredients
1 lb ripe tomatoes or 2 cups cooked tomatoes
4 Tbsp olive oil
4 Tbsp tomato paste
1 large onion, chopped fine
3 cloves garlic, chopped
1 medium carrot, minced fine
2 tsp dried mint or 3 tsp fresh mint leaves, chopped
2 tsp salt
1 Tbsp Aleppo pepper
Method
1

Fill a pot with water and bring to a boil. Blanch tomatoes for 1 minute until the skins begin to come off. Cool in a bowl of cold water. Peel tomatoes and remove tough stems. Crush tomatoes and set aside.

2

Heat oil in a large pot on medium-low. Add tomato paste and cook, stirring constantly, until oil begins to turn red. Add onion, garlic, carrot, and mint. Cook gently for another 5 minutes.

3

Add tomatoes and salt. Bring to a boil. Simmer on low heat, stirring occasionally so the sauce doesn't stick.