Turkish Turkey Stuffing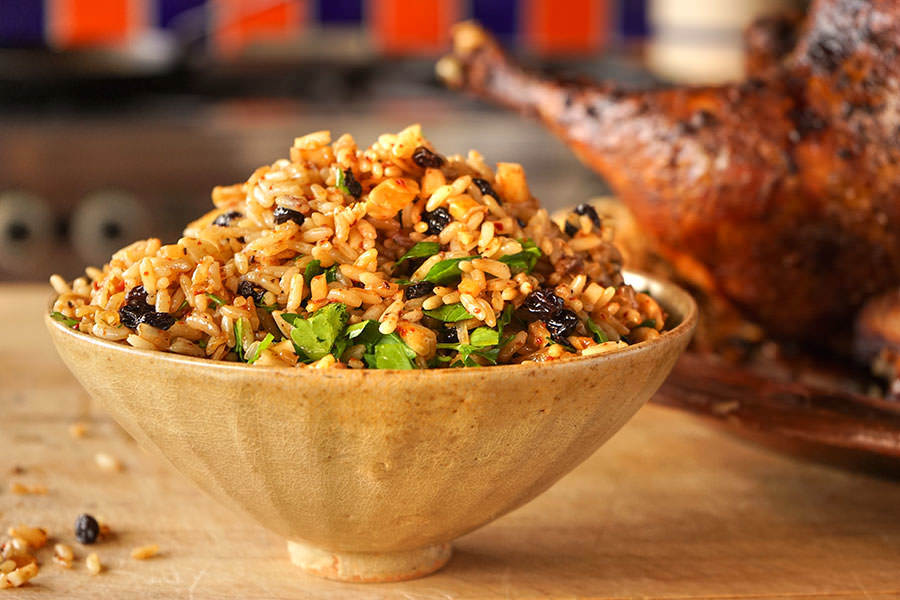 A great accompaniment to any roasted poultry, this stuffing really shines with its counterpart, Turkish Turkey. You can also simply simmer the ingredients together for a few minutes before serving if you don't want to finish it in the bird.
Ingredients
Oil for cooking
2-3 medium shallots, minced
5-6 cloves garlic, minced
4 cups long grain rice, cooked
2 Tbsp Kofte Spices, ground
1 cup slivered almonds
1 cup dried fruits: raisins, currants, or cranberries
½ cup white wine
1 cup Italian parsley, chopped
Method
1

In a large pan, heat oil on medium. Add the shallots and garlic and fry for 2-3 minutes until they begin to soften.

2

Add rice and cook for another 2-3 minutes. Add spices, dried fruit and almonds, then stir until they are incorporated.

3

Add wine and stir. Remove from heat and cool before stuffing the turkey.

4

After cooking is finished, remove the stuffing and stir in the parsley while its still hot.