Turmeric Citrus Boost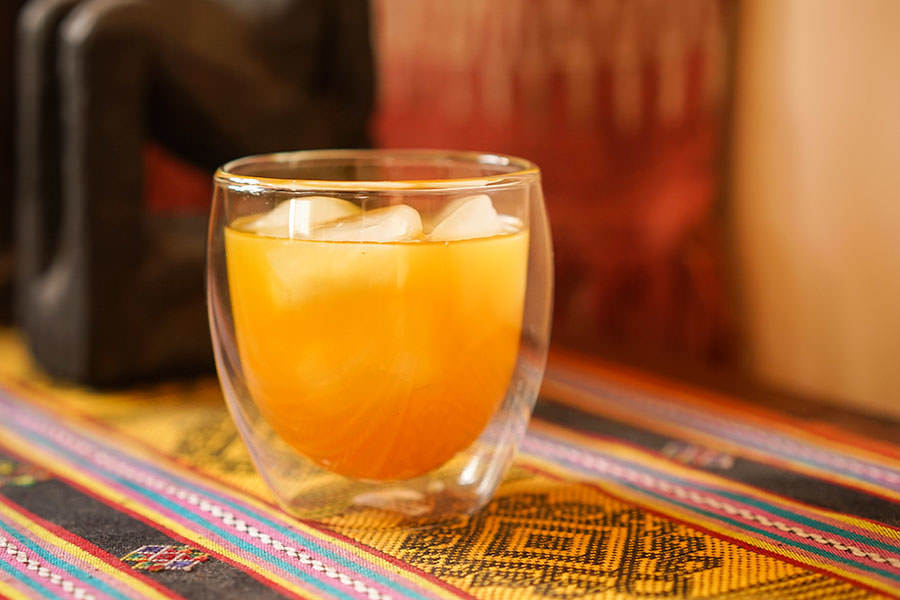 A fresh and revitalizing drink, which marries the heat of the spices to the aroma of the citrus. A perfect way to start the day or simply hang out on the patio! Best served with ice.
Ingredients
3-4 cups water
½ cup syrup (maple, agave, or honey)
½ cup lime, lemon, or grapefruit juice (or a mix of all three)
1 Tbsp Turmeric, ground
½ tsp Black pepper, ground
1 tsp Cayenne, ground roughly
10 slices ginger
Method
1

Place all the ingredients in a vessel, stir, and refrigerate.

2

Infuse for 6-12 hours.

3

Filter and serve. Keep cool.