Turnip and bison curry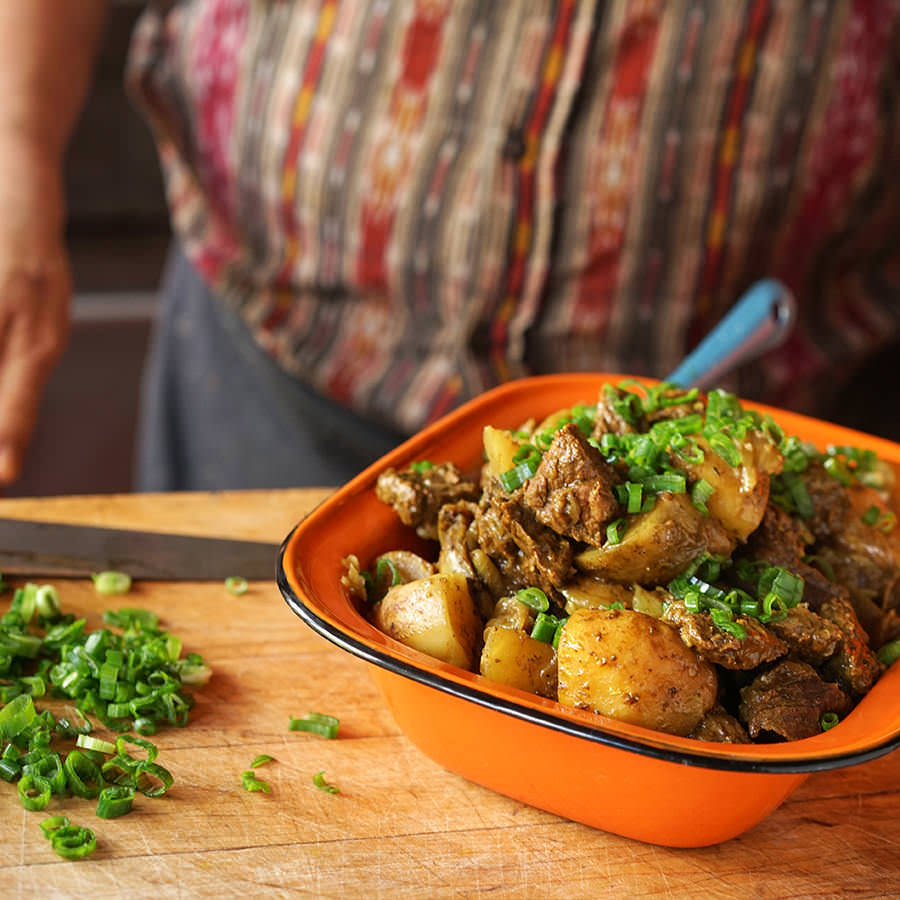 Turnips are not the most popular vegetable, but they sweeten when salted so the bitterness drains out. We like to adapt classic, slow-cooked curries like this one by reversing the proportion of meat to vegetable.
Ingredients
2 ½ lbs medium turnips
1 Tbsp salt
6 Tbsp clarified butter
4 onions, quartered
1 ½ lb of bison or stewing beef
1 Tbsp pepper, cracked
1 tsp turmeric, ground
2 Tbsp coriander seed, ground
6 cloves garlic, chopped
1 tsp Garam Masala, ground
Method
1

Quarter the turnips and poke all over with a fork. Place in a bowl with salt. Mix well. Let stand at least 1 hour so the bitter juices drain. Preheat oven to 350°F.

2

Heat an ovenproof pot on medium. Add butter, onions and then meat. Cook until the color begins to change. Add pepper, turmeric, coriander and garlic. Sauté for 2 minutes.

3

Rinse turnips and add to the pot with 1 cup of water. Sprinkle Garam Masala on top. Cover and cook until steam escapes from under the lid. Place on the center rack of the oven and cook for 1½ hours. Let stand 30 minutes.