Vegetable and chickpea curry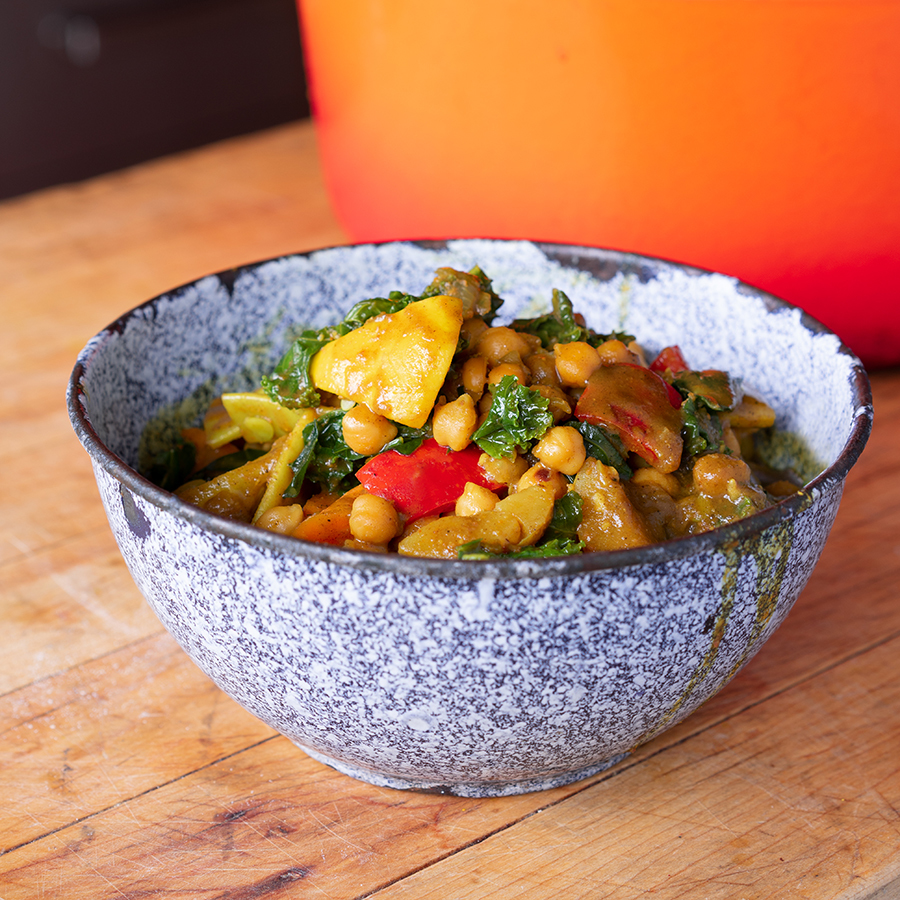 This vegan recipe clearly illustrates the simplicity of using Curry Powder and why it has made an indelible mark on the world. Use the best vegetables the season has to offer. We've chosen potatoes, zucchinis, bell peppers, yellow beans and kale. Simply add the vegetables, one by one, taking into account their respective cooking times.
Ingredients
2 large onions
5 Tbsp vegetable oil
3 garlic cloves, chopped
1 Tbsp fresh ginger OR dry, ground
Fresh green chilies, to taste (opt.)
1 ½ Tbsp Curry Powder
2 cups cooked OR canned chickpeas
6 cups seasonal vegetables
Salt and pepper, to taste
Method
1

Heat a large pan on medium. Add oil and chopped onions. Mix well and cook, stirring regularly until the onions are golden and begin to caramelize.

2

Add chopped garlic, chopped ginger, and chiles (opt.). Incorporate Curry Powder and cook for 2 -3 minutes more, stirring continuously.

3

Add chickpeas and enough water to cover the ingredients.

Salt and pepper to taste. Cover and simmer on low heat for 15 minutes, stirring occasionally.

4

Gradually incorporate the vegetables of your choice, one by one, according to their respective cooking times. Stir occasionally and add water if necessary; this will depend on the water content of the vegetables you have chosen.

5

Serve accompanied by rice, Pita, or Naan bread.