Vegetable curry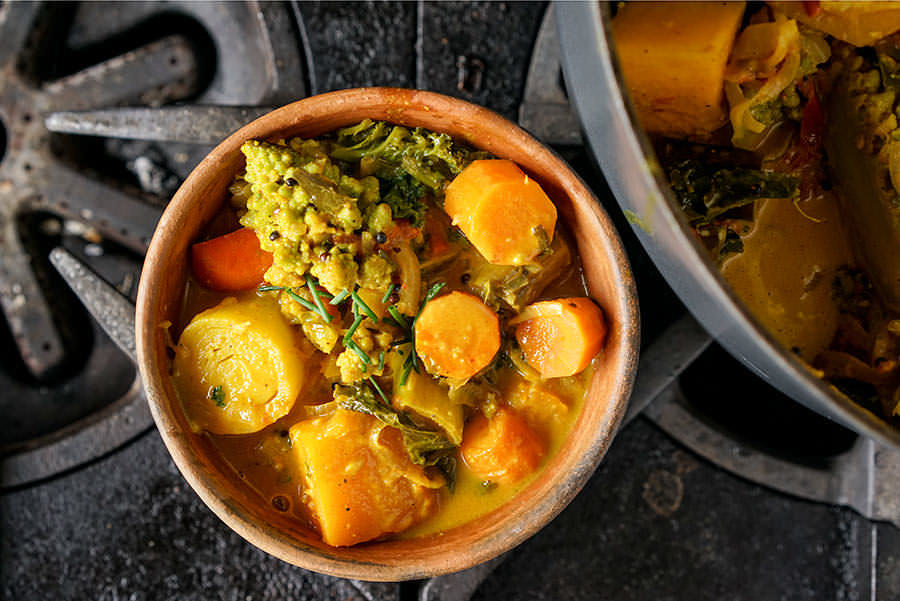 A recipe for any vegetable. It's best to choose vegetables with similar cooking times.
Method
1

Chop vegetables into even-sized pieces. Grind spices, except curry leaves, and add to the bowl with vegetables. Mix well.

2

Soak curry leaves in 2 tablespoons of water.

3

Heat a pot on medium. Add oil and heat fry mustard seeds for 5-10 seconds. Add drained curry leaves and onions. Sauté for 3-4 minutes.

4

Add garlic and ginger and sauté for 2 minutes. Add vegetables. Sauté for a few more minutes, until the oil starts to turn yellow and the vegetables change color.

5

Incorporate tomatoes and coconut milk. Salt to taste, cover, and simmer until vegetables are cooked to your liking. Serve garnished with cilantro.