Vegetable Gulai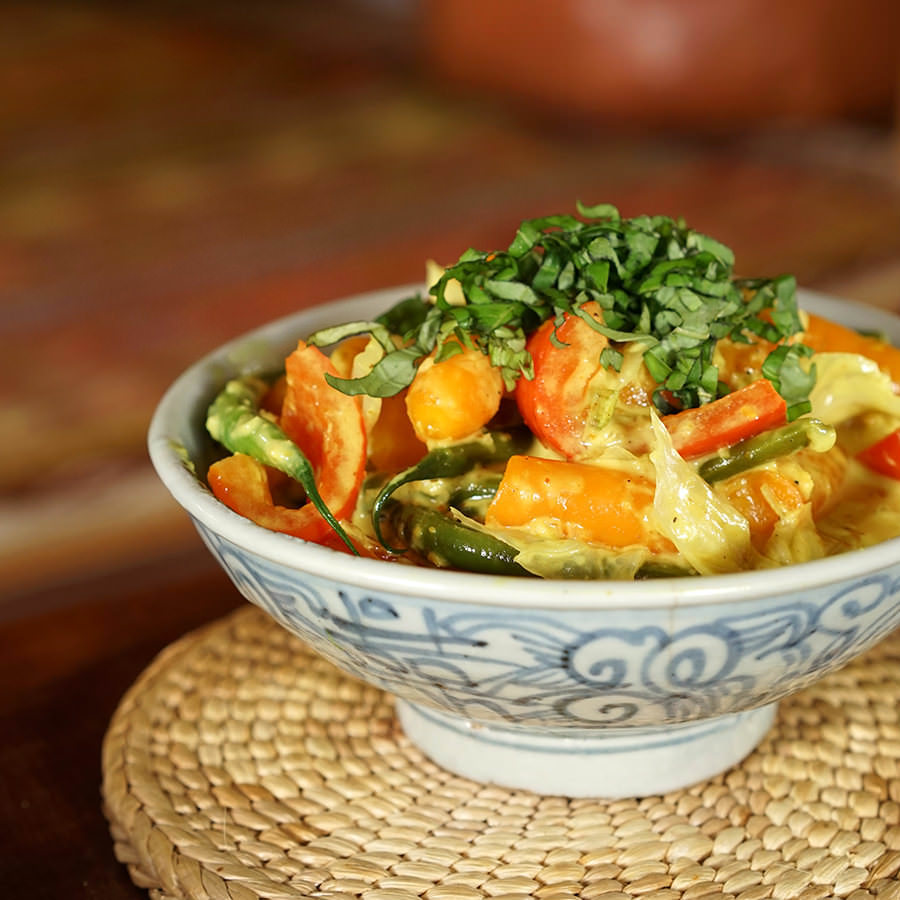 Gulais are Indonesian curries generally made with a spice paste. Vegetables can vary according to the season. This version was inspired by food stalls in the markets of Sumatra.
Ingredients
¼ cup macadamia nuts or almonds
4 shallots
3 cloves garlic
2 Tbsp ginger
Chile, to taste
1 Tbsp Mauritian Masalé or Sumatra curry - Gulai, ground
1 tsp turmeric, ground
4 Tbsp coconut oil
3 cups coconut milk
1 stalk lemongrass or lemon zest
1 slice dry galangal or fresh (opt.)
2 cups cabbage
2 cups carrots
2 cups green beans
1 red bell pepper
Salt and pepper to taste
Basil for garnish
Method
1

Put macadamia nuts, shallots, garlic, ginger, chile, masala and turmeric in a food processor and purée. Add water or coconut milk, if needed.

2

Heat a large pot on medium-high. Add oil and curry paste and sauté until fragrant and cooked, about 5-7 minutes. Add coconut milk, lemongrass and galangal and brings to a boil.

3

Cut vegetables into equal-sized pieces. Add to the curry. Salt and pepper. Cook until vegetables are to your liking, around 20 minutes. Garnish with basil.