Vegetable Soup with Lentils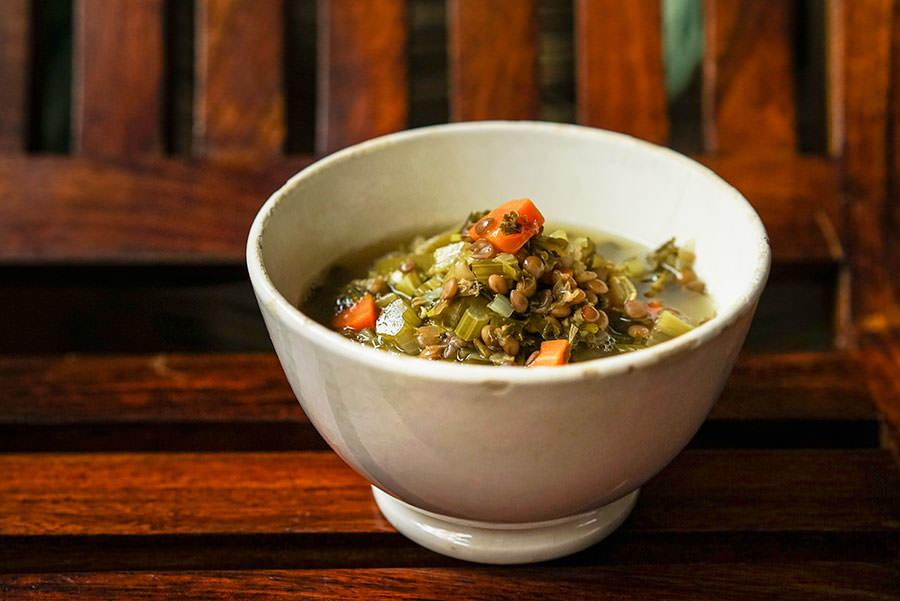 A copious soup, chock-full of vegetables, boosted by Indian spices. To be served as-is, or even with herbed croutons.
Ingredients
1 cup green or brown lentils
8 cups stock
1 Tbsp Dhaba Masala, ground
1 clove garlic, chopped
1 small onion
2 leeks (green part only)
2 stalks celery
2 carrots
2 cups kale, chopped
Salt and pepper to taste
Method
1

Place lentils in a pot with 6 cups of water. Bring to a boil, skim, and simmer on medium until lentils are almost cooked, around 45 minutes.

2

Pour stock in the pot with lentils. Add spices and garlic.

3

Dice onions, leeks, celery and carrots. Add to the pot and cook for 15 minutes.

4

Add kale, salt and pepper and cook until the vegetables are cooked through, about 10 minutes.