Vegetables Roasted with Mediterranean Herbs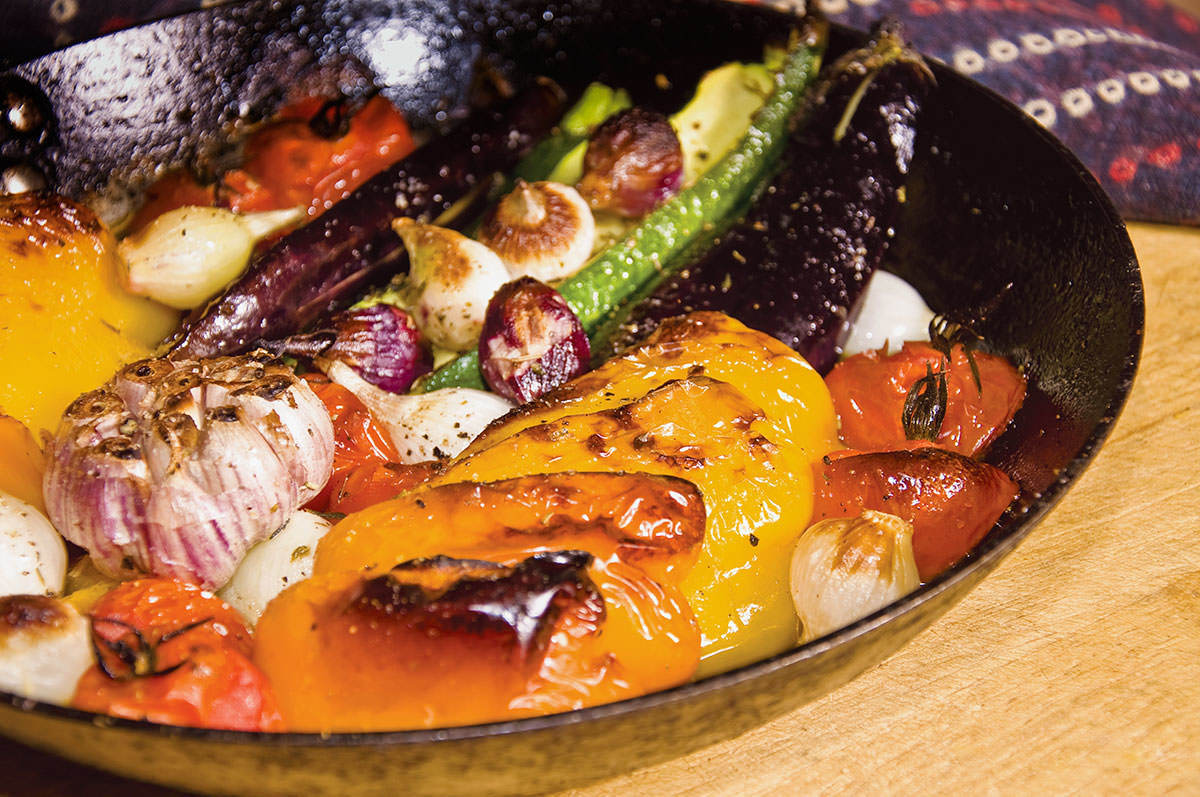 A great side dish that can become a main with addition of some cheese and bread. 
Ingredient
1 head garlic
---
2 zucchinis
---
2 small eggplant
---
12 cherry tomatoes
---
1 yellow bell pepper
---
12 pearl onions
---
4 tsp Mediterranean Herbs
---
Salt and Pepper
---
½ cup olive oil
Method
1

Preheat oven to 475° F.

2

Slice top off garlic head and rub the cut end all over a baking dish.

3

Cut vegetables into large slices and arrange them attractively in the dish. Place garlic head at the center, and sprinkle with salt, pepper, and herbs.

4

Roast for 20 minutes.

5

Serve hot or at room temperature.