Vegetarian Bulgur Pilaf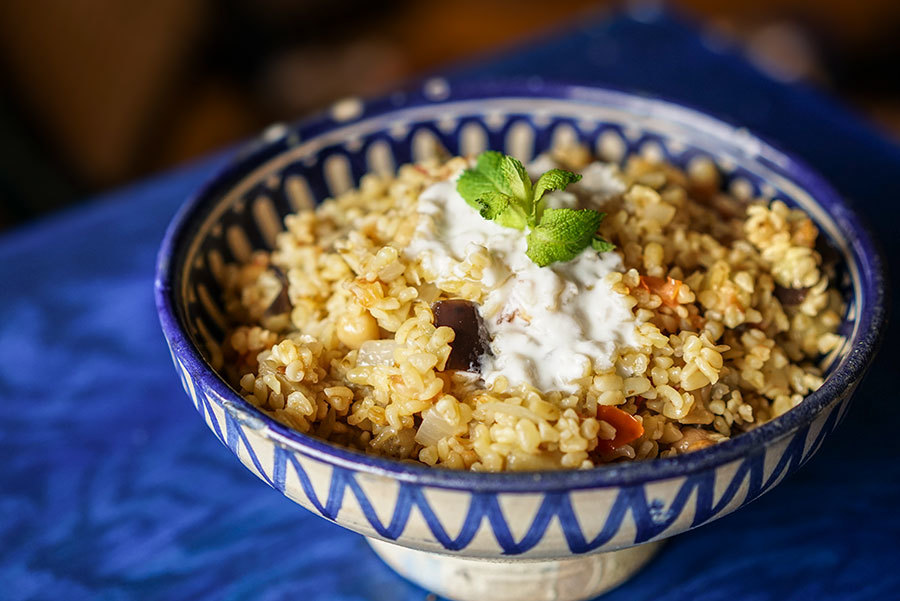 Method
1

Heat a large pot on medium. Sauté onion and eggplant in the oil for 3-4 minutes.

2

Add the bulgur and sauté 1 minute more.

3

Add the water, tomatoes, chick peas, spices, and salt. Stir well.

4

Increase heat, bring to a boil and simmer for 5 minutes.

5

Reduce heat, cover, and cook for around 20 minutes.