Hunters' Basic Vinaigrette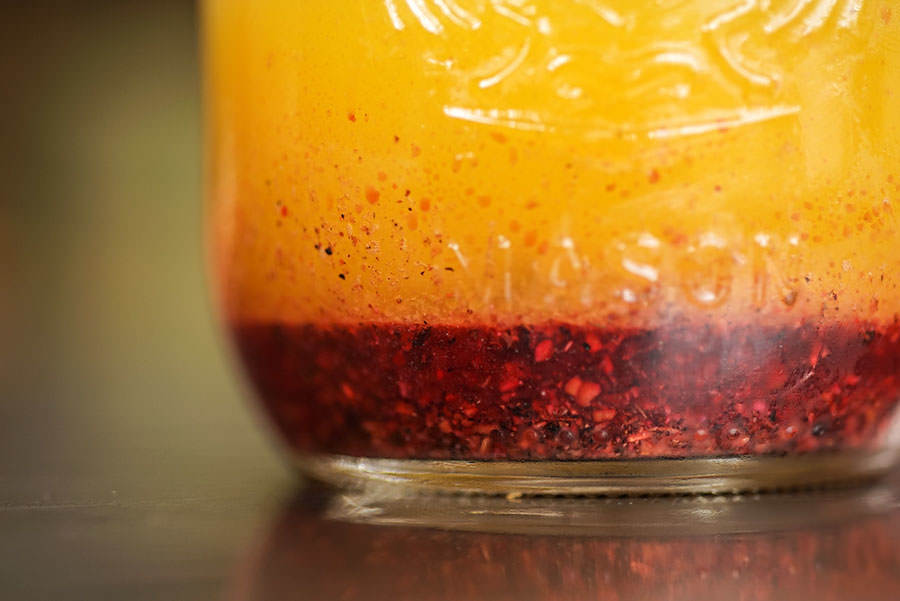 This simple and delicious salad dressing is a delightful and unexpected way to use any leftover Hunters' spices. It works just as great on a green salads as it does grilled vegetables. Small game blend also makes a good dressing with lighter vinegars such as apple cider or sherry.
Ingrédients
Juice of one lemon (about 3 Tbsp)
1 ½ Tbsp Small Game Blend, ground
1 tsp salt
1 tsp maple syrup (opt.)
½ cup olive oil
Method
1

Add ground spices, maple syrup and salt to lemon juice and let rest at least 10 minutes.

2

Add olive oil and stir until emulsified.