Voatsiperifery pot de crème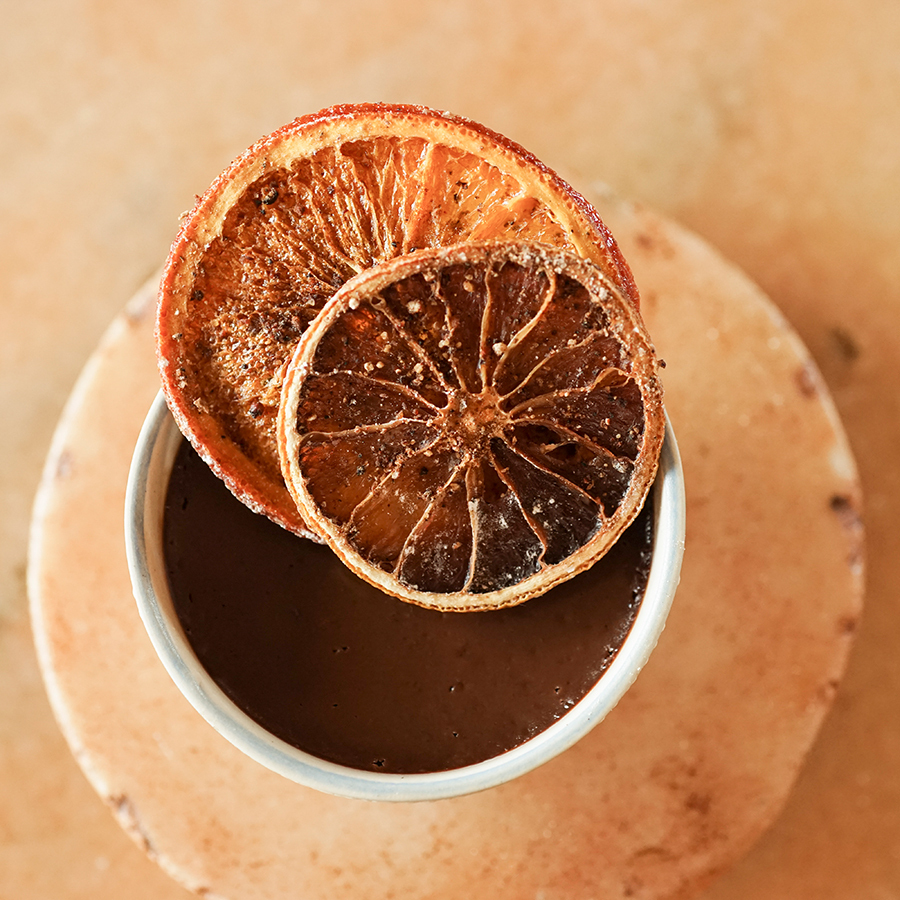 This rich dish is simply sublime. Serve it in small portions. 
Ingredients
1 ½ cup 35% cream
---
2 tsp Voatsiperifery pepper, cracked
---
2 Tbsp sugar
---
4 oz 60-70% black chocolate
---
3 egg yolks
---
2 Tbsp scotch/rum/cognac
---
Pinch of salt
---
Citrus lace, for garnish
Method
1

Preheat oven to 325° F. Pour cream into a pot. Add cracked pepper and stir. Pour sugar into the center of the cream.

2

Bring to a boil, stirring constantly. Simmer 5 minutes and let cool 5 minutes. 

3

Add chocolate and rest 1-2 minutes. Incorporate with a spatula. 

4

Beat egg yolks in a bowl and gradually incorporate hot cream. Filter through a sieve. 

5

Fill 6-8 ramequins. Place on a roasting pan and place in oven. Pour 1 cm of water onto the pan. Cook 12-15 minutes, until the center of the cream is no longer liquid. They should be "trembling."

6

Remove from bain-marie and let cool 20-30 minutes before refrigerating several hours. Serve garnished with long pepper citrus lace.