Wakame and Cucumber Salad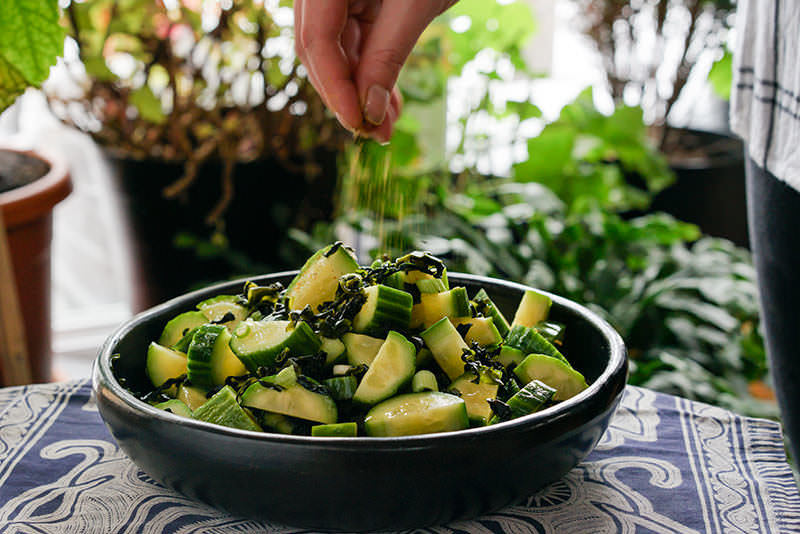 This salad is packed with both flavour and nutrients. It goes together quickly for a nice snack or side to an Asian-style meal.
Ingredients
1 large cucumber
¼ cup dry wakame
¼ cup rice vinegar
1 Tbsp maple syrup or honey
1 Tbsp soy sauce or coconut aminos*
2 green onions
1 tsp shichimi togarashi
*Sauce made from coconut tree sap, which is used a little like soy sauce. Available in many health food stores.
Method
1

Wash and cut the cucumbers in half circles.

2

Place all the ingredients except the shichimi in a bowl. Let rest at least 15 minutes.

3

Sprinkle the shichimi togarashi on just before serving.