Wakame and mushroom soup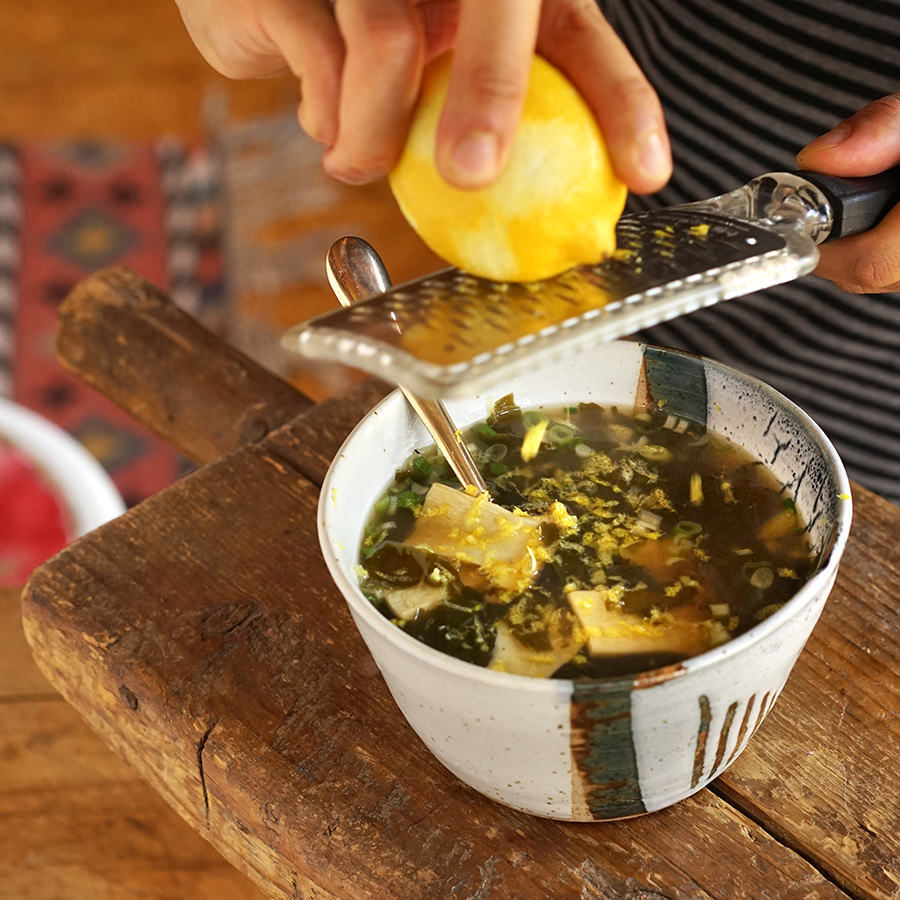 This clear soup is a favorite at home. The seaweed and mushroom stock adds a delightful synergy of natural glutamates.
Ingredients
2 cups chicken stock
2 tbsp wakame
½ cup mushrooms, sliced
Salt and pepper to taste
1 scallion, minced
Lemon zest
Method
1

Put stock, wakame, and mushrooms into a pot.

2

Bring to a boil and let simmer for 3 minutes.

3

Salt and pepper to taste.

4

Pour into two bowls, add minced scallion, then grate in a hint of lemon zest. Serve immediatly.