Walleye with Lemon and Capers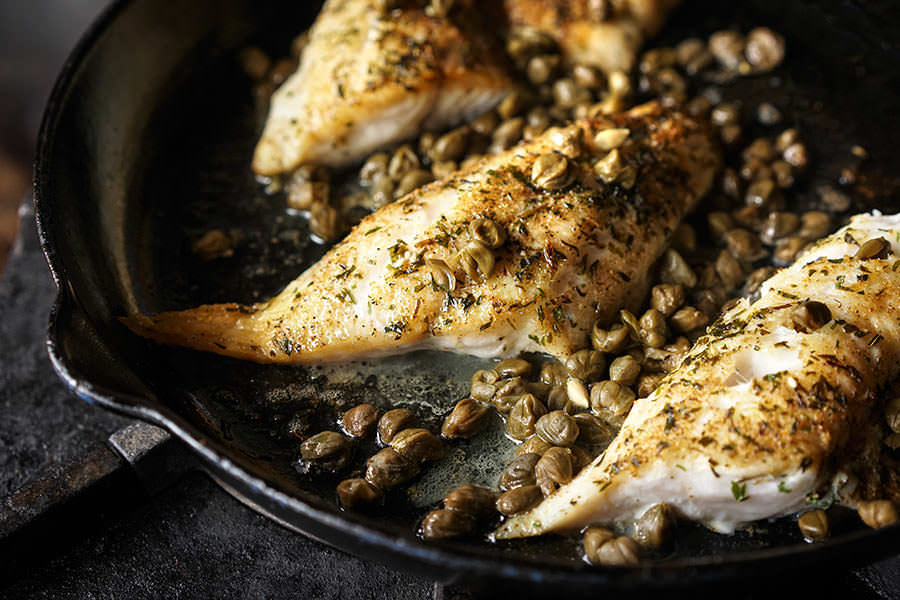 In Japan, it's common to salt fish and let it rest a few minutes to firm up the flesh, as in this recipe. Don't neglect the herbs for garnish, it makes all the difference. You can also garnish this dish with slivered almonds.
Method
1

Gently rinse filets in cold water. Place fish, skin-side down, on a few paper towels. Place 2-3 sheets of paper towels on top. Let dry for 2 minutes.

2

Remove paper towels on top and salt the fish. Let stand 15 minutes.

3

Meanwhile, grind spices; sprinkle on both sides of fish.

4

Heat a pan on medium. Pour in the clarified butter and place fish skin-side up. Let cook for 3-4 minutes without touching it.

5

Flip mackerel with a long spatula. Add capers and turn off heat, but leave pan on the burner (another 2-3 minutes) to finish cooking. Juice one lemon and sprinkle over filets and garnish with the herbs. Serve with lemon quarters.