Walnut Goat Cheese Green Bean Salad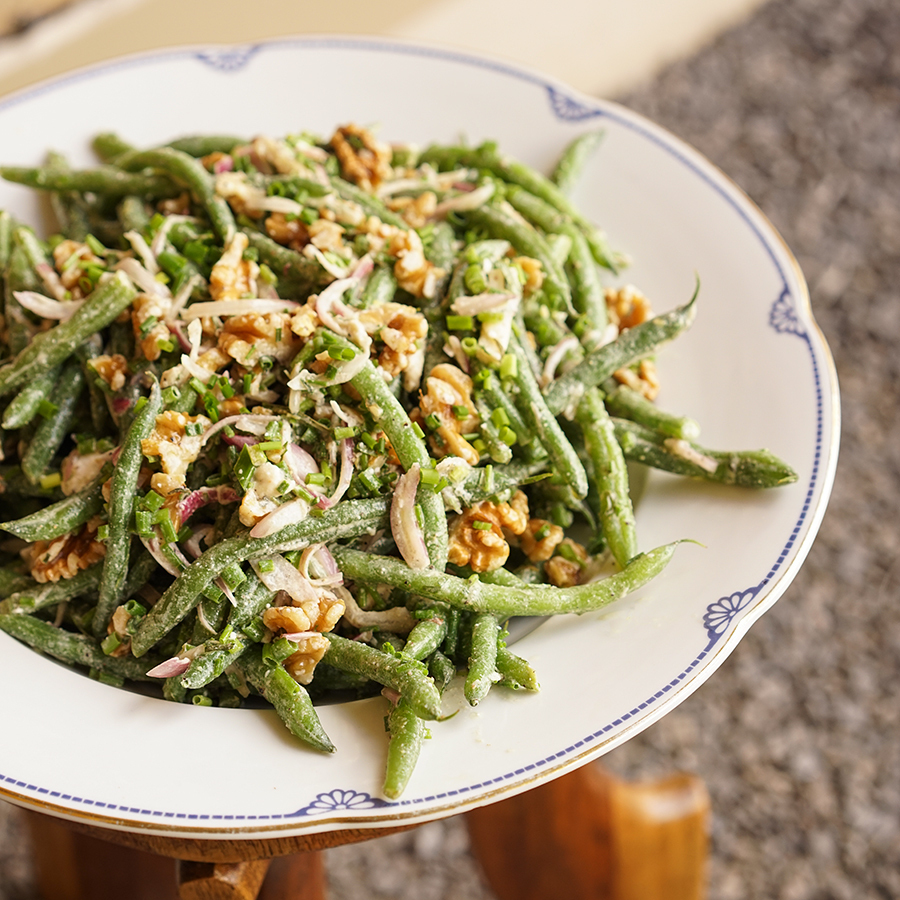 This salad is best when green beans first appear in the market at the beginning of summer. It just takes a quick dressing, a little goat cheese, some chives, and of course walnuts. 
Ingredients
1 lb green beans
---
3 mince shallots, sliced
---
1 Tbsp dried tarragon
---
Salt and pepper to taste
---
3 Tbsp wine vinegar
---
2 oz fresh goat cheese
---
6 Tbsp walnut oil or olive oil
---
1 cup walnuts
---
½ cup chives
Method
1

Wash green beans and cook in boiling water until tender (6-8 minutes). Rinse in cold water and dry with a paper towel.

2

Place shallots, tarragon, salt, pepper, vinegar and cheese in a salad bowl. Mash cheese into the dressing with the back of a fork until diffused. Incorporate the oil of your choice until emulsified.

3

Chop nuts. Add to the bowl with the chives and drained green beans. Stir and let rest 10-15 minutes.