Walnut Taratur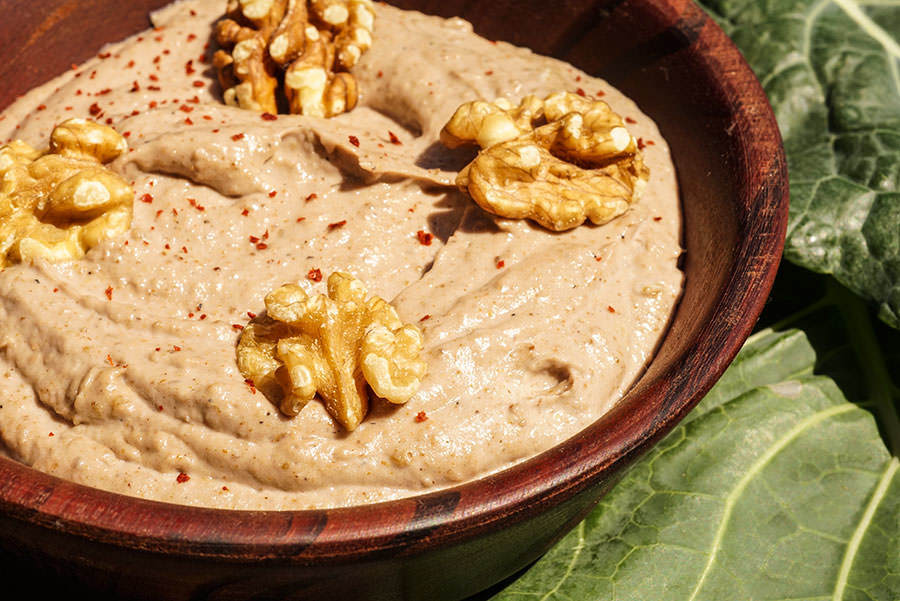 Classic taratur (or tarator) doesn't usually have nuts, just tahini. It's often served with vegetables or even falafel. This walnut version is great with cooked vegetables and grilled or braised lamb.
Ingredients
½ cup walnuts
2 Tbsp tahini
3 Tbsp lemon juice or pomegranate molasses
2 cloves garlic, grated or minced fine
Salt to taste
A good pinch chili flakes, ground
¼ tsp cumin, ground
1 tsp coriander seed, ground
Method
1

Place walnuts in a food processor and reduce to a smooth paste. Place the paste in a bowl with all remaining ingredients. Mix well with a fork. The mixture will become thick and even harden a little.

2

Gradually add water until you reach your desired texture: thick, creamy or liquidy. Taste and adjust seasoning.