Warm Goat Cheese Mezze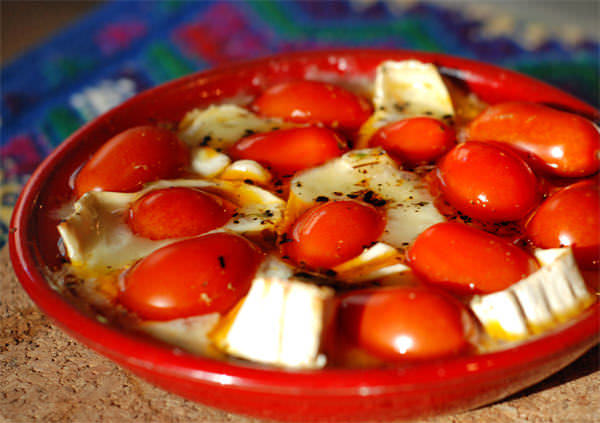 A mezze is an assortment or spread of small dishes. Mr. Dionysios' wild herbs is a perfect match for warm goat cheese. Serve this combination as an appetizer or cocktail style with other mezzes.
Ingredients
9 oz log goat cheese or feta
½ cup Olive Oil
1 pinch Isot Kurdish Pepper
1 clove garlic, thinly sliced
12 grape tomatoes
Method
1

Preheat the oven to 350°F.

2

Cut the cheese into ½ -inch slices.

3

On an oven-proof dish, arrange the slices of goat cheese. Add the remaining ingredients.

4

Cook for 13 to 15 minutes until the cheese is hot and soft.

5

Serve with pita bread.