Warm Olives with Red Wine and Mastic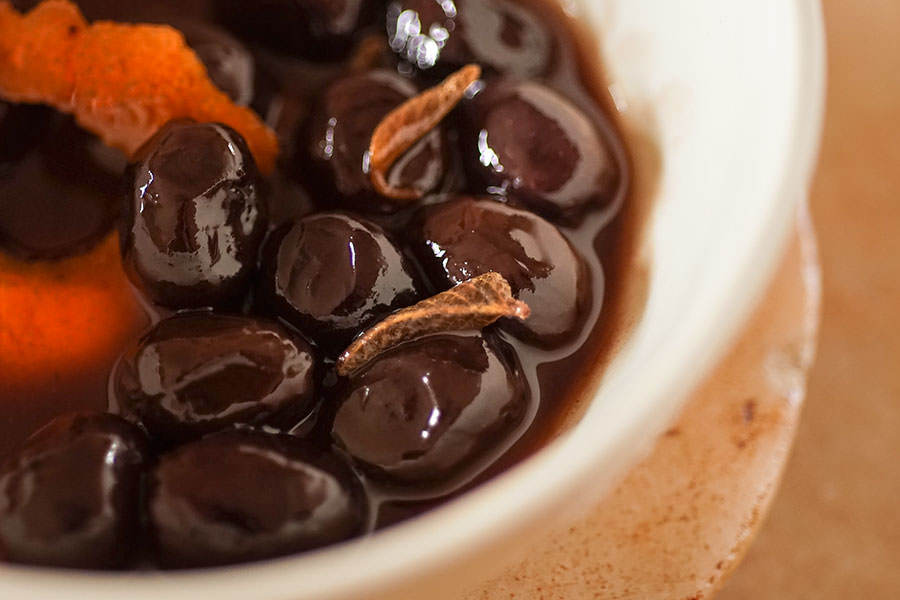 Serve these olives as an hors d'oeuvre or add them to rabbit stew or tajines.
Method
1

In a bowl of warm water, soak olives for five minutes. Drain.

2

In a small saucepan, add all ingredients and bring to a boil.

3

Reduce heat to low and let simmer half-covered for 30 minutes.

4

Remove from heat and serve warm.