Warm Zaatar Olives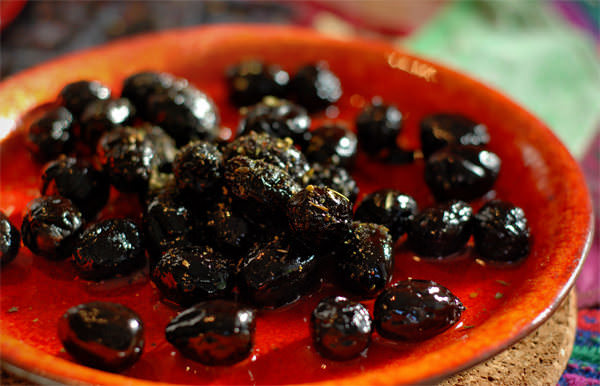 We have been treated to this mezze more than once on our travels in Syria and Turkey. Absolutely delicious when served with a cocktail… or two!
Ingredients
1 cup of Moroccan olives or other brineless olives
2 Tbsp olive oil
2 tsp zaatar or nordic zaatar
Method
1

Place a small pan on low heat. Add the olives and the oil. Stir occasionally until hot (approx. 5 min.) Sprinkle the zaatar and stir gently for 30 seconds.

2

Serve the olives warm or at room temperature.