Watercress soup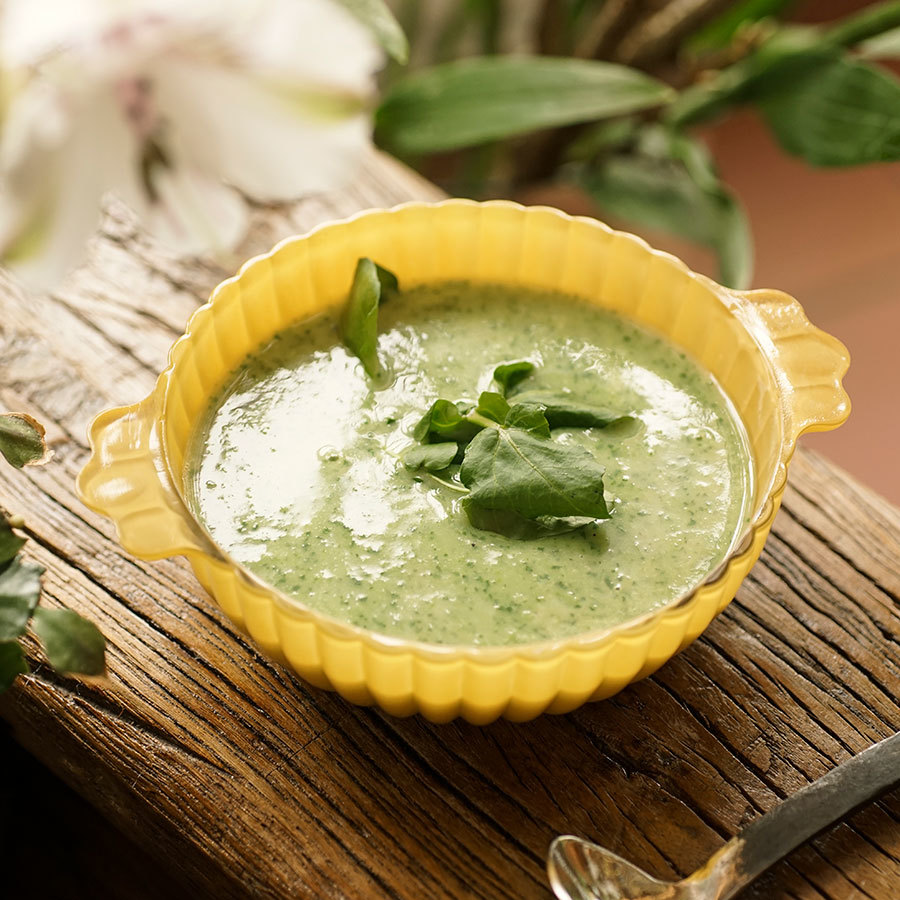 This is a simple, hassel-free, flavourful soup. Serve as is, or with herb croutons.
Ingredients
4 Tbsp butter
1 medium onion, chopped 
1 celery stick, chopped 
Salt and pepper, to taste
2 cups chicken stock
1½ cups potatoes, roughly diced
1 large pack watercress
½ cup cold milk
Nutmeg, grated
Method
1

Place butter, onion, celery, salt, pepper and 4 Tbsp water in a casserole on medium heat. Steam for 5-6 minutes to sweat vegetables, without browing.

2

Add stock and potatoes. Bring to a boil.

3

Wash watercress and cut off tough stems to add to soup. Set aside tender sections.  

4

Reduce heat and cook until potatoes become tender, about 35 minutes. Remove casserole from heat and pour in cold milk.

5

Set aside 2-3 nice cress branches for later use. Chop remaining watercress and add to soup. Reduce to a purée using an immersion blender.

6

Reheat soup, without boiling and serve immediately.

7

Serve garnished with watercress leaves, a knob of butter and a sprinkling of nutmeg.