Watermelon and Orange Salad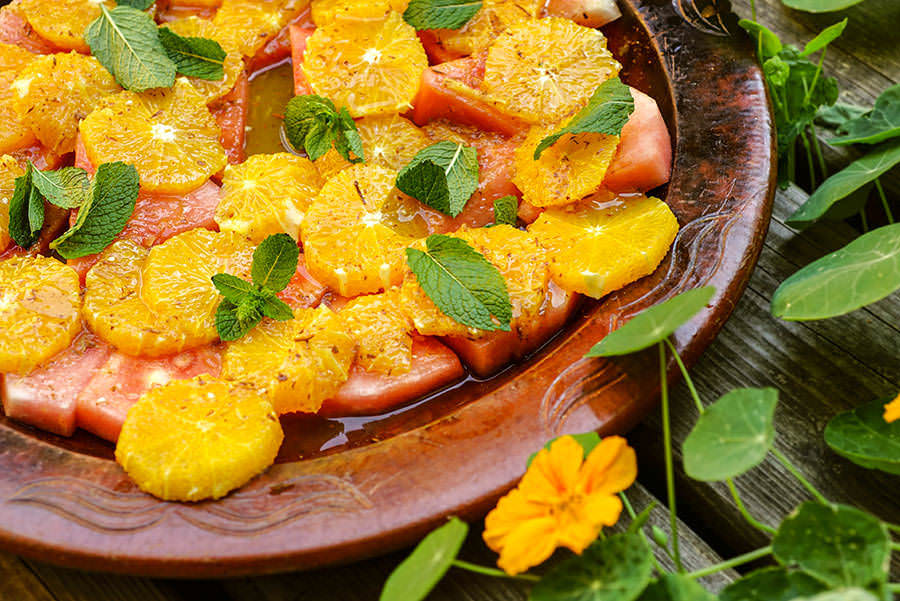 A deeply refreshing fruit salad, an ideal follow-up to a heavily flavored meal.
Ingredients
4 oranges
3 cups watermelon
1 1-inch piece cinnamon, ground
2 Tbsp honey or sugar
2 Tbsp orange blossom water
Fresh mint for garnish
Method
1

Peel three oranges, ensuring no pith remains. Slice and place on a large, indented plate.


2

Cut watermelon into attractive pieces and put on the plate.

3

Juice the last orange. Pour into a bowl with ground cinnamon, honey and orange blossom water.

4

Pour over the oranges and melon. Cover and let rest for 30 minutes.

5

Serve garnished with mint.