Xek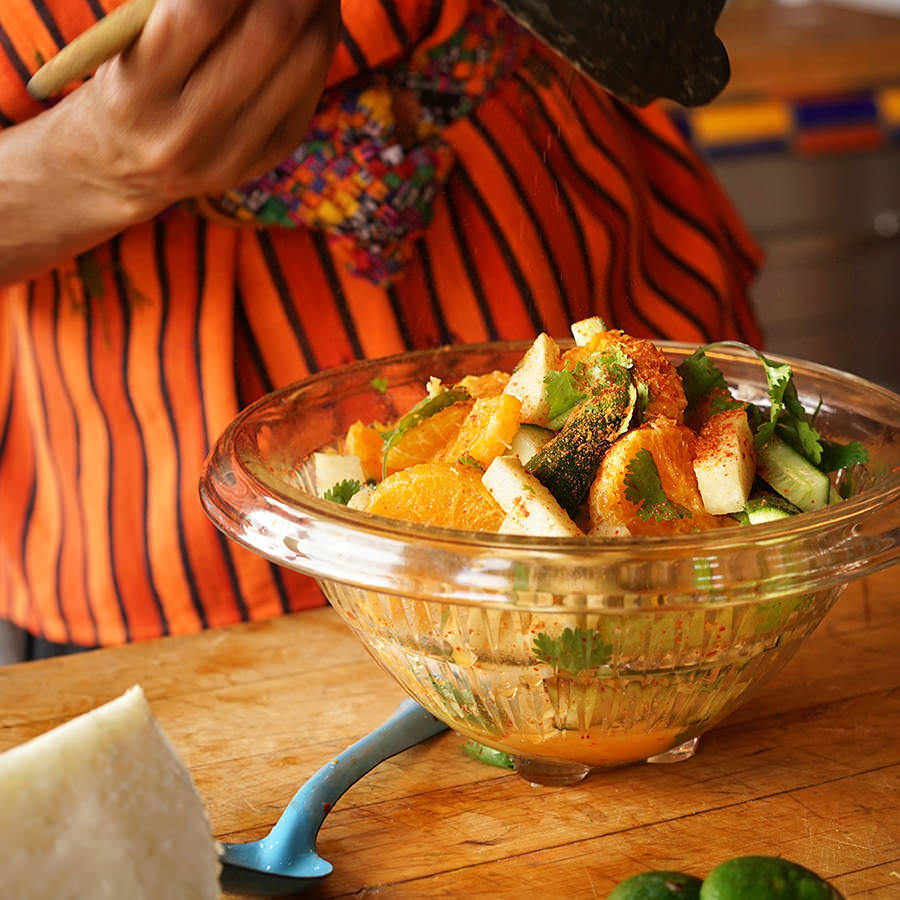 This Mayan recipe is a very popular street food in Yucatan. Pronounced "shek", it's a refreshing salad perfect for a heat wave. You can also add pineapple or a firm mango.
Ingredients
1 medium jicama or 1 large cucumber
6 mandarins or 3 oranges
Teja pepper flakes to taste
1 tsp salt
Juice of 2 limes
1 cup cilantro, chopped
Method
1

Wash and peel jicama. Cut into ½ inch X 3-inch sticks.

2

Peel mandarins, slice, and remove seeds over a bowl to avoid losing any juice.

3

Place the jicama in a bowl with mandarin slices.

4

Grind chile and salt together in a mortar.

5

Season the salad to your taste with the chile-salt blend. Add lime juice and cilantro. Mix and serve at once.