Yucatecan shrimp cocktail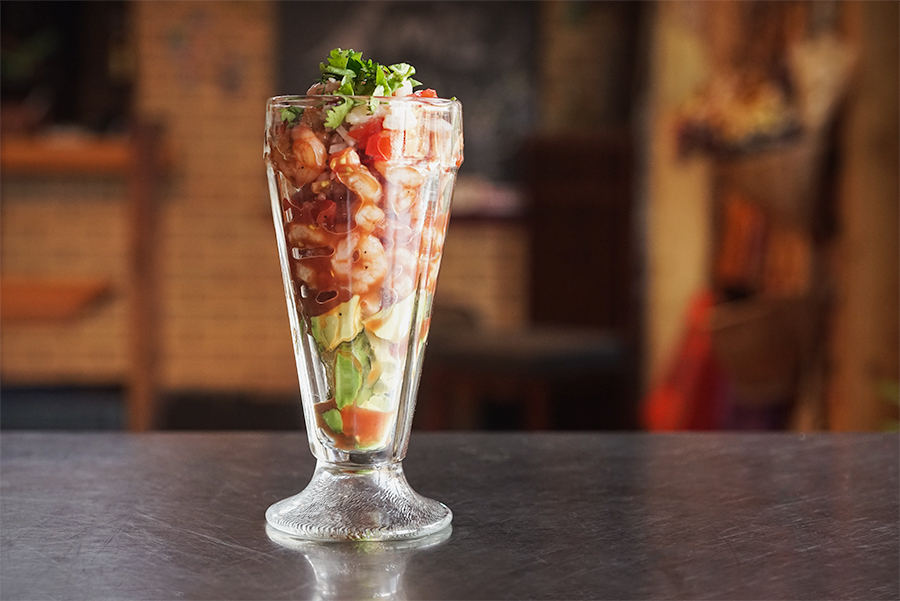 In Mexico, it's not unusual to make a coctel de camarones using an orange-flavoured soft drink. However, for a less sweet version, we've opted instead to use freshly squeezed orange juice.
Ingrédients
1 lb cooked, shelled shrimp
Juice of 2 oranges
Juice of 2 limes
1 tsp orange zest, grated
½ cup ketchup
1 habanero chile dry OR fresh
1 medium onion, chopped
1 medium tomato, chopped
½ cup cilantro, chopped 
1 large avocado
Orange wedges to garnish (opt.)
Method
1

Place the shrimp in a bowl with the orange and lime juice, as well as the orange zest, ketchup, chile and onion. Mix well, then incorporate half the cilantro.

2

Dice the avocado and place at the bottom of four cocktail glasses.

3

Using a spoon, place the shrimp cocktail on top.

4

Garnish with the remaining cilantro and an orange wedge.