Yunnan Cucumber salad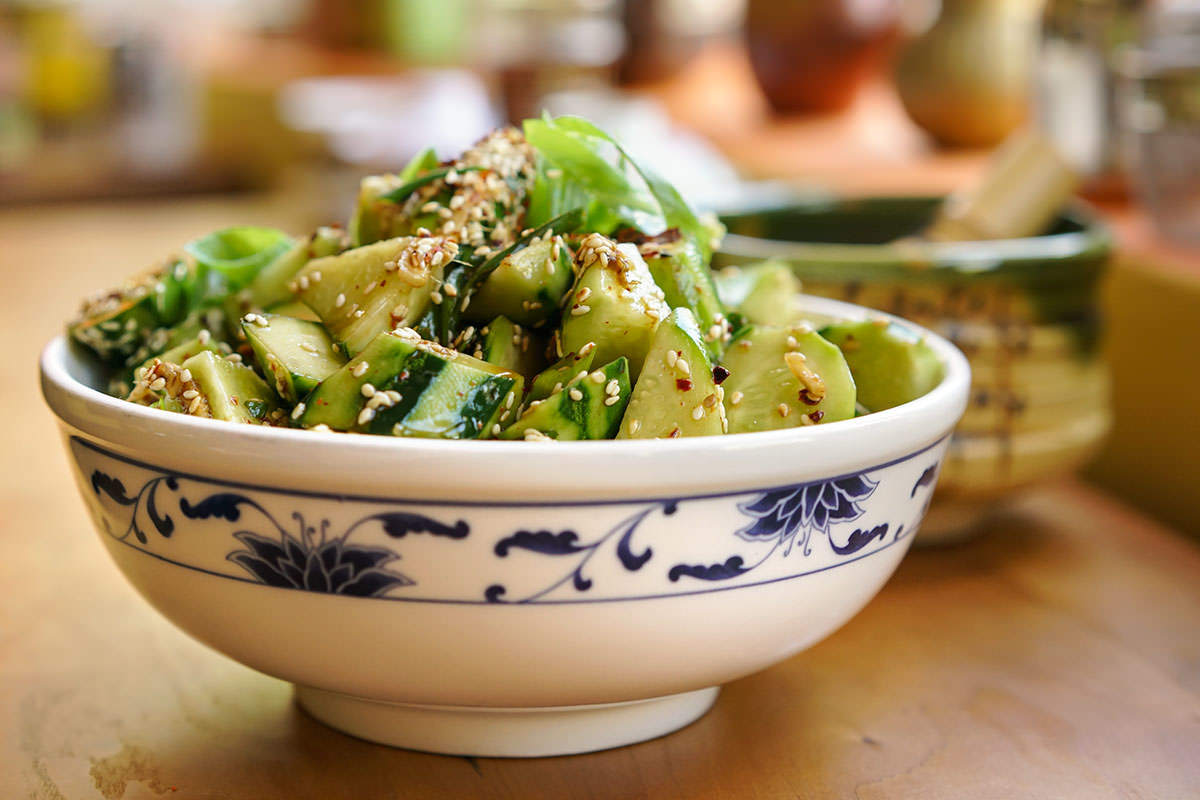 This crisp cucumber salad is best eaten very fresh. Make it, mix it at the table, and eat it at once.
Ingredients
3 small cucumbers
2 garlic cloves, sliced
½ inch ginger, julienned
3 Tbsp regular soy sauce
3 Tbsp balsamic vinegar or rice vinegar
2 tsp sugar
1 tsp roasted sesame oil
¼ cup roasted peanuts, chopped or 2 tbsp grilled sesame seeds
2 green onion, julienned
2 tsp Yunnan spices
Method
1

Partially peel and cut the cucumbers into bite-sized chunks. Arrange them on a plate.

2

Layer the ingredients,one at a time on top of the cucumbers and serve.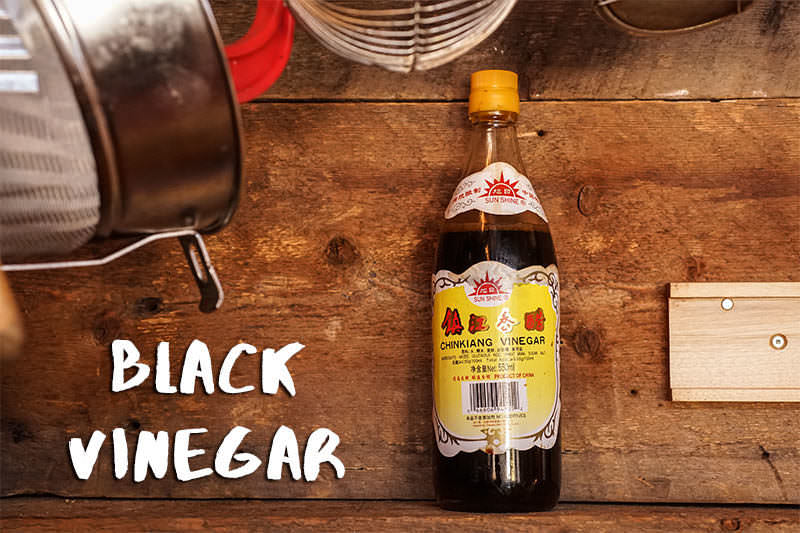 Fragrant, delicate, with a long-lasting but inoffensive acidity, black vinegar is made from double-fermented black glutinous rice. The older Shanxi black vinegar, Lao Chen Cu, is sealed and aged for a deep, caramel-like flavour. The newer Zhenjiang vinegar is sweeter and more forgiving. Use Zhenjiang vinegar for your Sichuan recipes unless aged vinegar is specifically called for. Never use balsamic vinegar.